Breakthrough Shows Promise Cure for Childhood Peanut Allergies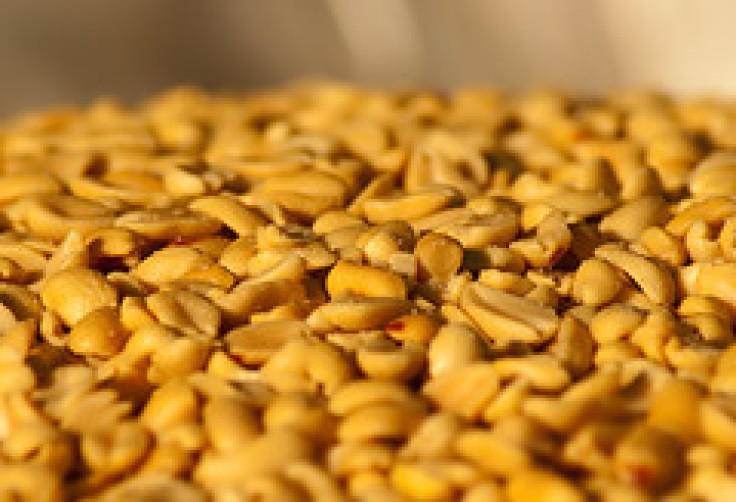 A cure for the childhood peanut allergy may be available in the next three years. In a pilot study, 21 of 23 children between the ages of seven to seventeen were successfully treated for peanut allergies, which allowed them to consume foods containing the nut without suffering a reaction.
The groundbreaking research conducted at Cambridge University Hospitals in the United Kingdom was presented at the annual meeting of the American Association for the Advancement of Science.
Childhood peanut allergies commonly cause the constriction of airways, breathing difficulties, asthma, itching and swelling. However, about 10 percent of children who suffer from peanut allergies face a serious, multisystem allergic reaction known as anaphylactic shock that for some can lead to death. In addition, sensitivity to peanuts very rarely lessens over time, meaning that children do not outgrow the dangerous disorder.
The new treatment that gradually desensitizes the immune system to peanuts has shown the most promising results to date. According to researcher Dr. Andrew Clark, the research team will launch a major clinical trial involving 104 children in March.
During the upcoming controlled clinic trial, the participants will be randomly assigned to either receive the treatment or to become a part of the control group for a period of three years. Those assigned to receive the therapy will be given a small amount of yogurt containing one milligram of peanut flour daily. The amount of peanut flour will gradually be increased to the equivalent of five peanuts daily in order to slowly desensitize the immune system of each child.
Clark believes that the treatment could help rid thousands of children of their allergic reaction to peanuts, and could also be the beginning of the end for all food allergies.
Clark pointed out that it may be necessary for children to receive the immunotherapy for two to three years before reaching a point that may allow for the possibility of stopping treatment without losing their tolerance. In addition, Clark cautioned that because the therapy in is the research stage, and requires intensive clinical oversight to ensure its safety, it must not be tried at home outside the research setting.
Living with food allergies requires careful consideration in making food choices for consumption. Maintaining a healthy lifestyle and eating a healthy are also important considerations for success in the battle against food allergies.
jc