Brendan Fraser's First Look As A 600-Pound Man In 'The Whale' Revealed [Photo]
The first look of director Darren Aronofsky's upcoming psychological drama, "The Whale," starring Brendan Fraser and Sadie Sink, has been released.
A24's official Twitter handle shared a photo of Fraser's look on Tuesday, which grabbed a lot of attention as he had turned into a 600-pound man. In the movie, the 53-year-old actor played an English teacher named Charlie, who was dealing with morbid obesity.
In the flick, he will be seen trying to maintain a good relationship with his teenage daughter named Ellie (played by Sink). Charlie leaves his family after being in love with a man and following his partner's death, he binge-eats to get over his pain.
The movie is slated to premiere at the 2022 Venice International Film Festival, which will be held from Aug. 31 to Sept. 10.
"Premiering at the 79th Venice Film Festival. Darren Aronofsky's THE WHALE starring Brendan Fraser and Sadie Sink," A24 captioned the post. "Joanna Hogg's THE ETERNAL DAUGHTER starring Tilda Swinton. Ti West's PEARL starring Mia Goth."
The post also featured Swinton looking out of the window, wearing a black outfit, while Goth can be seen sitting with her eyes closed and both hands joined. She donned a red outfit.
Fans took to the comments section to share their reactions.
"FYI: No he did not gain more weight its a body suit and latex attachments," one of the fans wrote. "Same thing they did for Tom Hanks in the "Elvis" movie. Awesome to see Brendan back is the main thing!!!!!"
Another one added, "Seeing Brendan Fraser at it again makes my heart SO HAPPY!! hoping this new chapter of life brings him his deserved rewards!"
"The Whale" is penned by Samuel D. Hunter, who was also responsible for writing 2014's "My America," which was directed by Hal Hartley.
Fraser opened up about the movie last year in June, and revealed that he has already finished filming.
"I'm going to be tight-lipped about it but I can tell you it's already in the can," he said, the New York Post reported. "The wardrobe and costume was extensive, seamless, cumbersome."
Considering Fraser's upcoming projects, he will also feature in movies like "Brothers," "Killers of the Flower Moon," "Batgirl" and "Behind the Curtain of Night."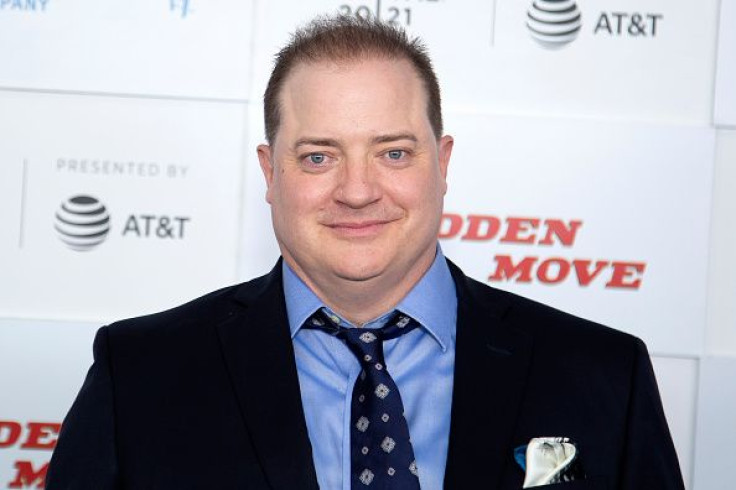 © Copyright IBTimes 2022. All rights reserved.
FOLLOW MORE IBT NEWS ON THE BELOW CHANNELS