Breonna Taylor Latest: Grand Jurors Asking To Speak Publicly, Pressuring Kentucky AG For Permission
KEY POINTS
Kentucky AG Daniel Cameron has been under fire for his handling of the Breonna Taylor case and the decision to charge only one officer
Cameron's office has until Wednesday to respond to a grand juror's request to speak publicly
A Louisville activist said he was contacted by a second grand juror who wishes to speak about the case
A judge in Louisville, Kentucky, said Monday that the state's attorney general's office has until Wednesday to respond to a grand juror's request to speak publicly about the Breonna Taylor case. It's the latest turn in the lawsuit filed nearly a week ago that forced Kentucky Attorney General Daniel Cameron to release a grand jury recording.
Cameron, who is under fire for the decision to charge only one officer in Taylor's shooting, reacted to the ruling in a press release.
"In a hearing today [Monday], we requested the opportunity to respond to the lawsuit and ensure that all of the relevant information is presented before the judge rules," Cameron said. "The request being made by the grand juror is unprecedented, and it is important that all of the legal issues in the case are fully considered. We understand there is considerable public interest in the case, and it will ultimately be up to the judge to determine if grand jurors can share information from the proceedings. We remain confident in the case we presented to the grand jury."
Judge Anne O'Connell said Cameron's office has until Wednesday to submit a response. The next hearing was set for Thursday.
Meanwhile, a local Louisville activist said he was contacted by a second grand juror asking to speak publicly about the case. An activist known as Christopher 2X said Sunday he was contacted during the weekend, and the juror is waiting to see the results of Thursday's hearing before proceeding.
"We have heard about a potential juror expressing a similar desire to speak publicly and appreciate their efforts to make certain it is their best choice," attorney Kevin Glogower, who is representing the first grand juror, told reporters Sunday.
"Hopefully, our client's bravery has helped them in what must be a difficult thought process. Our team will support them in any way possible."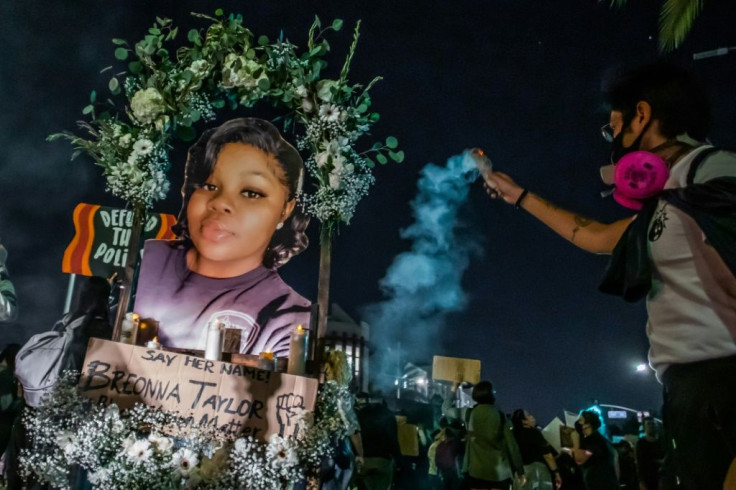 © Copyright IBTimes 2023. All rights reserved.