Brian Laundrie, Gabby Petito Update: Police Records Show Extensive, Expensive Investigation
KEY POINTS
The amount spent on overtime during investigation was thrice of what was spent in a year
The investigation began after Gabby Petito was reported missing on Sept. 11

Probe into Petito's homicide and Laundrie's cause of death continues
The investigation into the disappearance and deaths of Gabby Petito and Brian Laundrie has proven to be extensive and also quite expensive for the North Port Police in Florida. New records, obtained by Wink News, an enormous impact on the police department's budget.
The North Port Police paid almost three times more in overtime during the time of the Petito-Laundrie investigation than what they had spent the prior year combined, according to the local media report. The investigation began after Petito was reported missing Sept. 11. Probe into her homicide and Laundrie's cause of death still continues.
During the period from Petito being reported missing to Laundrie's remains being found on Oct. 21, the police department budget shows about $195,000 spent on paying overtime. This figure is reportedly almost three times what the police department reported paying from September 2020 to September 2021. The one year expenses was said to be $67,000.
Josh Taylor, the public information officer North Port Police Department said in the past, "this has been a very trying case. A lot of eyeballs on it. What I know in my heart is that in this room here, there was a lot of individuals pouring their heart and soul into finding answers here."
The Petito-Laundrie case garnered nationwide attention after the YouTuber was reported missing. At the time, Laundrie was the only one named as a person of interest in the case. Later, Petito's body was found near a Wyoming national park on Sept. 19. This further led to a massive manhunt for Laundrie as people believed that he had answers into what might have happened to Petito.
The case, however, got even more complicated when Laundrie's remains were found in the Carlton Reserve in Florida. A comparison of dental records confirmed Laundrie's identity, according to the FBI.
The exact cause of death could not be determined after his initial autopsy was ruled inconclusive due to advanced decomposition.
Investigators still haven't been able to piece together what exactly happened to Petito during her cross-country van trip with her boyfriend turned fiance. No charges have been placed in both the cases.
Earlier this week, Petito's family sat down for an interview with Dr. Oz where they opened up about the aftermath of their daughter's death. Petito's mother, Nichole Schmidt, admitted that she did not recognize any noticeable "red flags" during the duration of their daughter's relationship with Laundrie.
"I don't know why Gabby didn't open up to me about certain things," Schmidt said. She noted that the two had been dating for several years before, and that "we just didn't see any red flags."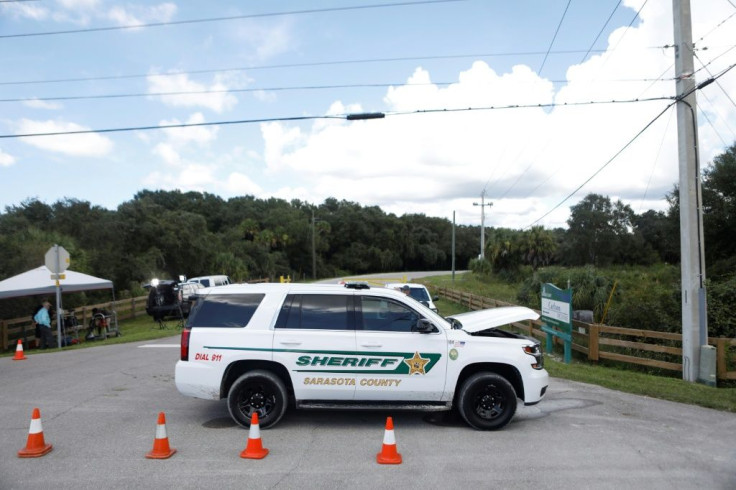 © Copyright IBTimes 2023. All rights reserved.
FOLLOW MORE IBT NEWS ON THE BELOW CHANNELS