Brian Williams' Hurricane Katrina Claims Questioned After Iraq Helicopter Attack Apology [VIDEO]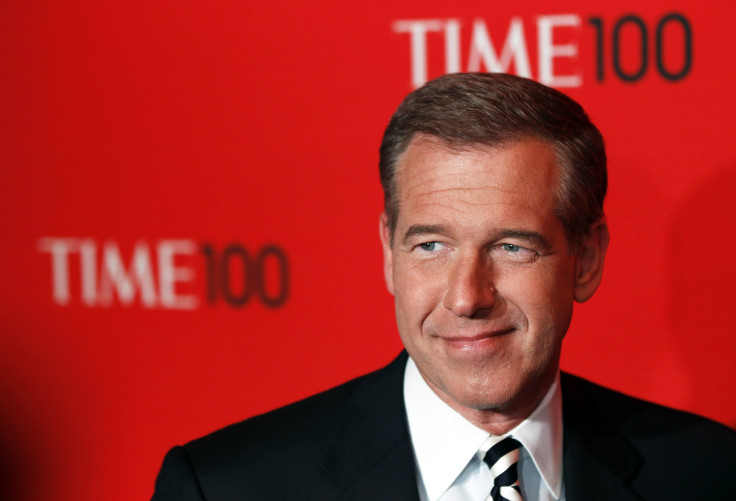 NBC News anchor Brian Williams' 2006 claim that he saw a body float through the New Orleans' French Quarter after Hurricane Katrina drew scrutiny this week amid concerns about his credibility. Williams issued an apology Wednesday night and recanted his claims that he survived a rocket-propelled grenade attack on his helicopter while covering the Iraq War in 2003.
Williams spearheaded NBC Nightly News' Peabody Award-winning coverage of Hurricane Katrina, reporting live from the devastated city of New Orleans in the storm's aftermath. He described the scene in the French Quarter district during a 2006 interview with Michael Eisner, former chief executive officer of The Walt Disney Company.
"When you look out of your hotel room window in the French Quarter and watch a man float by face down, when you see bodies that you last saw in Banda Aceh in Indonesia and swore to yourself that you would never see in your country," Williams said at the time. "I beat that storm. I was there before it arrived. I rode it out with people who later died in the Superdome."
The French Quarter did not experience flooding after Hurricane Katrina, raising questions as to how Williams could have seen a body float through the district, the New Orleans Advocate reported. "We were never wet. It was never wet," said Dr. Brobson Lutz, a former city health director in New Orleans.
Williams further described his post-Katrina experiences in a 2014 interview with former news anchor Tom Brokaw, whom he replaced on NBC Nightly News. Williams said he developed dysentery after he accidentally consumed contaminated floodwater.
"My week, two weeks there was not helped by the fact that I accidentally ingested some of the floodwater," Williams said. "I became very sick with dysentery, our hotel was overrun with gangs, I was rescued in the stairwell of a five-star hotel in New Orleans by a young police officer. We are friends to this day. I look back at total agony. We were experiencing the least of it."
Contaminated water facilitates the spread of dysentery, but Lutz said New Orleans did not experience an outbreak of the condition after Hurricane Katrina. "I saw a lot of people with cuts and bruises and such, but I don't recall a single, solitary case of gastroenteritis during Katrina or in the whole month afterward," he told The Advocate.
NBC officials have yet to address Williams' comments on his Hurricane Katrina experiences. It's unclear if the network is investigating questions about his account's veracity.
Williams issued a public apology Wednesday on NBC Nightly News for his inaccurate description of his experiences while covering the Iraq War. "I want to apologize. I said I was traveling in an aircraft that was hit by RPG fire. I was instead in a following aircraft. We all landed after the ground fire incident and spent two harrowing nights in a sandstorm in the Iraq desert. This was a bungled attempt by me to thank one special veteran, and by extension, our brave military men and women, veterans everywhere, those who have served while I did not," he said.
© Copyright IBTimes 2023. All rights reserved.