'Bring Back The Time': New Kids On The Block Releases '80s-Themed Song [Watch]
KEY POINTS
"Bring Back The Time" was released as part of promoting the boyband's summer concerts
The upcoming "Mixtape Tour" will also feature Rick Astley, En Vogue and hip hop group trio Salt-N-Pepa
NKOTB's Donnie Wahlberg co-wrote the track
New Kids On The Block has just released a new music video that also features various musicians who will join them in an upcoming tour.
The song, titled "Bring Back the Time," shows members of New Kids On The Block teaming up with stars from the '80s, including Rick Astley, En Vogue and Salt-N-Pepa. The music video, which was released Thursday on YouTube, has already received nearly 300,000 views.
Fans hailed the boyband's efforts in bringing back the musical giants of the past.
"I love that NKOTB continues to honor the music of the past for the new generations and for those of us who actually lived it! I was 13 in 89 and I'm 45 now with all that music still ready to play when I want to go back to the good ole days," a fan commented on the boyband's YouTube page.
The music video is meant to drum up interest for the boyband's upcoming summer concerts, their second "Mixtape Tour." It will begin on May 10 at Cincinnati's Heritage Bank Center, which will lead up to more than 50 shows until July.
The four-minute clip shows the members of the NKOTB acting as members of a rock band from the '80s. The video later shows a bespectacled Astley singing with four backup dancers. It also features members of En Vogue in a noir shot and the Salt-N-Pepa group dressed as cheerleaders.
The video for the upbeat dance tune is a recreation of some of the most iconic scenes from MTV videos such as Madonna's "Vogue," Toni Basil's "Mickey," Twisted Sister's "We're Not Gonna Take It" and Michael Jackson's "Beat It."
NKOTB's Donnie Wahlberg, who co-wrote and co-produced the new track, told Billboard about the challenges they faced in gathering the artists for the music video.
"Of course, it's very complicated to coordinate so many artists of this magnitude, who all have careers and lives and families, including just in my own band," he shared. "But it's easy to overcome those complications when you're so inspired. Every single artist was so excited to jump in and be a part of this song. It's an anthem. It's uplifting. It's fun and it's exactly what we could all use right now."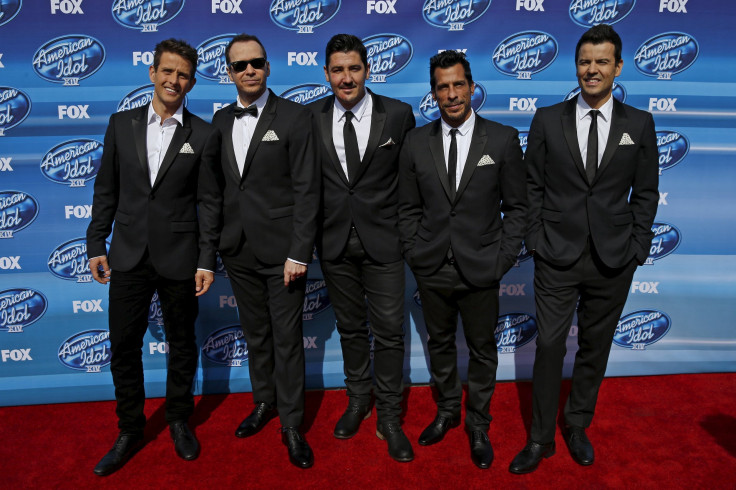 © Copyright IBTimes 2022. All rights reserved.
FOLLOW MORE IBT NEWS ON THE BELOW CHANNELS