Is Britney Spears Dead? Sony Music Global Tweet Sparks Questions About Pop Singer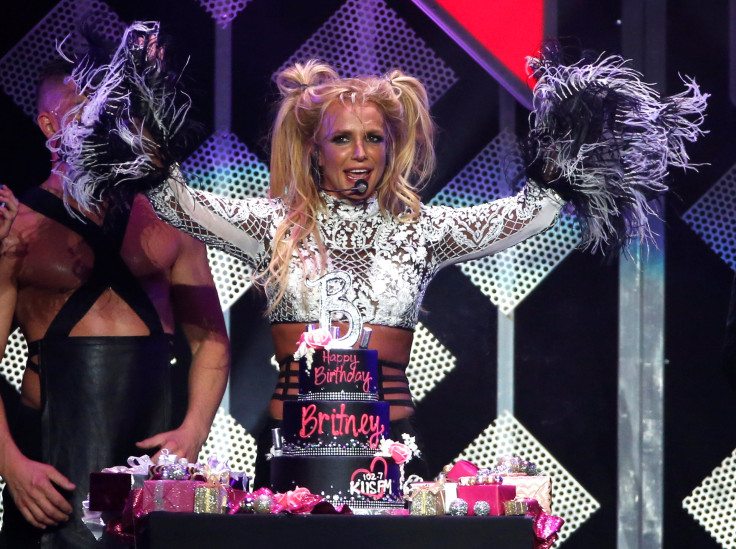 UPDATE: 8:56 a.m. EDT -- Britney Spears is not dead. Sony Music Global's Twitter account announced to the world Monday morning that the pop star was deceased, but the account later clarified that it has been hacked.
"We detected unusual activity on the account and we checked the account if it's hacked or not," Sony Music Global wrote. "we saw a new IP logged in to the account a few minutes ago and the tweet is posted by a new IP so @britneyspears is still alive #OurMine."
But the tweets about the hack were quickly deleted for reasons that were not immediately clear.
"Britney Spears is alive and well, her rep tells CNN. It appears @SonyMusicGlobal erroneously tweeted her death. Sony rep says no comment," a CNN reporter tweeted.
Original story:
Pop star Britney Spears is dead, Sony Music Global tweeted Monday morning. "RIP @britneyspears #RIPBritney 1981-2016," wrote the Twitter account with 613,000 followers. The account then tweeted: "britney spears is dead by accident! we will tell you more soon," receiving 658 retweets within minutes.
Reports of Spears death were unconfirmed and may have signaled that the Sony Twitter account had been hacked. The tweets came a day after British pop star George Michael died. Spears' Twitter account last sent out a message Friday announcing a new single. "#SlumberPartyRemixEP out today ft. @djmarcstout + Scott Svejda, @badroyalemusic, @MarcJB, @dannydove & @mishakmusic!" the message read.
Spears' fans have had to confront death hoaxes surrounding the "Hit me Baby One More Time" singer many times in the past. There was a rumor started by a pair of California radio DJs known as Kramer and Twitch that a car accident had left Spears dead and former beau Justin Timberlake comatose.
More recently, Spears said in August she almost died while on vacation on a Hawaii beach. "I went out and I thought it was like a wave pool, and I was like, This is so nice and refreshing and just beautiful," Spears said at the time. "But the thing I didn't think about is when you come back, the waves really come in hard."
Spears has had a busy year. She announced a $35 million deal to extend her residency at Planet Hollywood Resort & Casino in Las Vegas for two more years in September. She was named the fifth-highest-earning female musician of 2015, outranking young pop stars like Rihanna and Nicki Minaj, according to Forbes. She's also been working on her ninth studio album.
© Copyright IBTimes 2023. All rights reserved.
FOLLOW MORE IBT NEWS ON THE BELOW CHANNELS