Britney Spears Drops First Song In 6 Years With Elton John; Deletes Instagram
Britney Spears has dropped a new music track, "Hold Me Closer," in collaboration with Elton John. The 40-year-old also deleted her Instagram account ahead of her duet release with the legendary singer.
Hours after deactivating her social media account on Thursday, Spears took to Twitter to write about releasing the first song in six years, noting that it is "pretty damn cool" to release the song in collaboration with John.
While Spears didn't mention the social media platform in this tweet, the songstress hinted at "learning" how "space is valuable and precious" for her.
"Okie dokie ... my first song in 6 years," Spears tweeted Thursday. "It's pretty damn cool that I'm singing with one of the most classic men of our time ... @eltonofficial !!!! I'm kinda overwhelmed... it's a big deal to me !!! I'm meditating more and learning my space is valuable and precious !!!"
The "Baby One More Time" star further shared in the same tweet thread that she is "learning every day is a clean slate to try and be a better person and do what makes me happy."
"Yes, I choose happiness today," she added, on the same day of deleting Instagram and releasing her new music. "I tell myself every day to let go of the hurt bitterness and try to forgive myself and others for what may have been hurtful."
Spears further shared how she wants to be "fearless" again like she used to be when she was younger rather than being "scared and fearful."
"I pray there actually is truth to the Holy Spirit and I hope that spirit is with my children as well !!!" she concluded. "Yes ... I choose happiness and joy today ☀️ !!!"
The singer also mentioned that this song in collaboration with the 75-year-old singer is a "big deal" for her.
Spears and John's latest release, "Hold Me Closer" was uploaded to YouTube Friday midnight. The official YouTube page of John shared the audio version, which is also available on all the audio streaming services including Spotify.
"Hold Me Closer" came after six years of Spears' ninth studio album, "Glory," which was released in 2016. "Glory" was special for the singer as met her husband, Sam Asghari during the filming of the music album's track, "Slumber Party."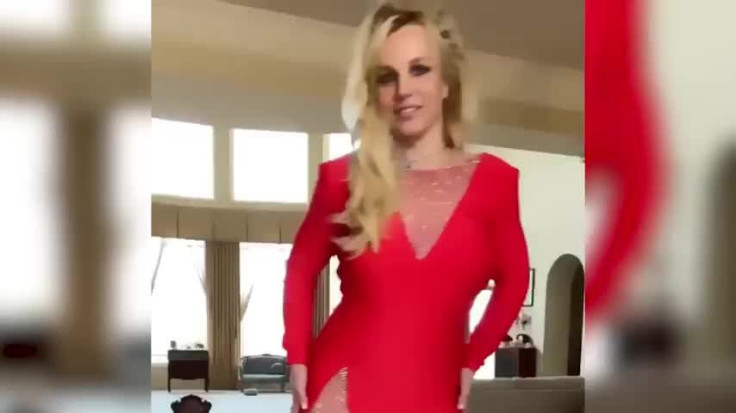 © Copyright IBTimes 2023. All rights reserved.