Britney Spears Unfollows Sister Jamie Lynn On Instagram Amid Family Rift
KEY POINTS
Jamie Lynn Spears is still following her older sister Britney Spears on social media as of Sunday
The "Toxic" singer currently follows 46 people on Instagram, including celebrities who supported the #FreeBritney movement
Spears recently posted a video of birds fleeing cages, symbolizing the end of her conservatorship
Britney Spears weeded out some accounts she was following on social media.
Spears, 40, has a lot to celebrate in 2022 following the termination of her 13-year conservatorship. After taking back control of her life, the pop superstar unfollowed her estranged sister Jamie Lynn Spears on Instagram.
The former "Zoey 101" star is still following her older sister on social media as of Sunday, Page Six reported.
Spears currently follows only 46 people, including her fiancé Sam Asghari, Paris Hilton, Selena Gomez, Miley Cyrus, Lady Gaga, Madonna and Tinashe, who all voiced their support for her when she was fighting to end her conservatorship last year.
Over the weekend, the "Toxic" hitmaker posted a video of birds fleeing cages set to Jaymes Young's "Infinity," symbolizing her freedom after a judge ruled to end her conservatorship in November.
"SYMBOLIC of my year this year," she wrote in the caption.
Spears' decision to unfollow her sister came after the singer spoke out against her family, including Jamie Lynn, their mom Lynne Spears and their dad Jamie Spears.
Fans had accused them of taking advantage of Spears financially, which Jamie Lynn publicly denied, and for not doing enough to support the #FreeBritney campaign.
In October last year, an unnamed source close to Jamie Lynn told E! News that she had "continued to advocate for her sister behind the scenes and working on their relationship, which she doesn't like to publicize because of how it could be framed," adding, "Family is her sole focus and she wants to be the best mom, sister, and aunt that she can be."
However, a source close to Spears told the outlet that the pop star "is very, very angry and hurt" after her younger sister "totally abandoned her and let her down in the fight of her life."
In an Instagram post in November 2021, Spears said her family "should all be in jail" for their roles in establishing her conservatorship.
She also blamed her mother for "ruining" her life, alleging that it was Lynne who gave her father Jamie the idea to put her under a conservatorship in 2007.
Spears also appeared to throw shade at her younger sister's upcoming book, "Things I Should Have Said," in the caption of one of her Instagram posts in October last year.
"Great news, I'm thinking of releasing a book next year, but I'm having issues coming up with a title so maybe my fans could help!!!!" the singer wrote. "Option #1: 'S--t, I really don't know.' Option #2: 'I really care what people think!' What do you guys think?"
At the time, Jamie Lynn had changed the title of her book after facing backlash from Britney fans. The memoir was originally titled "I Must Confess," which was taken from her sister's 1998 debut single, "…Baby One More Time."
It is set to hit stores on Jan. 18.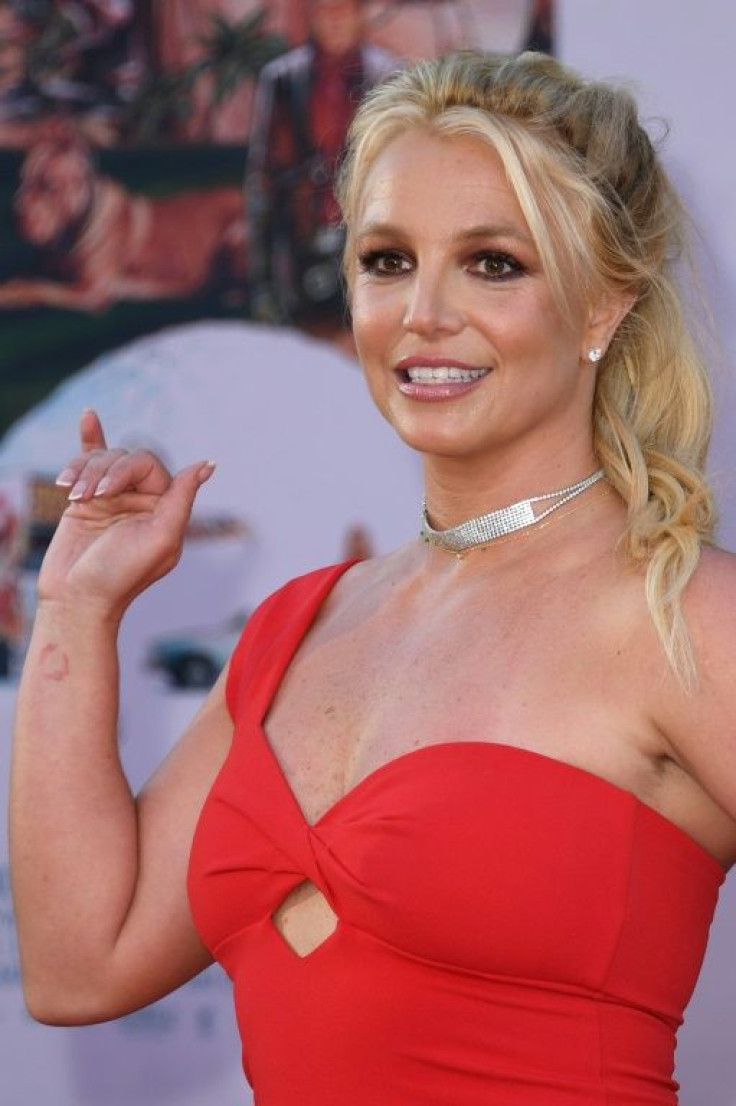 © Copyright IBTimes 2022. All rights reserved.
FOLLOW MORE IBT NEWS ON THE BELOW CHANNELS