Brokered Convention: Paul Ryan Could Kill The Republican Party If Nominated For President Over Trump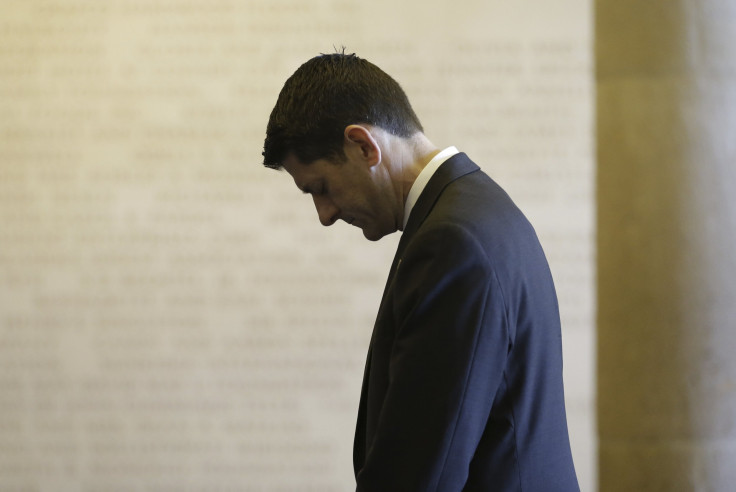 As the Republican establishment grapples with the likelihood that Donald Trump will enter the July convention in Cleveland with a clear delegate lead, many have turned their attention to the notion of denying the billionaire the nomination by elevating a different man who some strategists and organizers say would spell doomsday for the GOP: House Speaker Paul Ryan.
Ryan, of Wisconsin, so far has seemed unwilling to completely rule out accepting the nomination, but it isn't at all clear that he would be able to unite the party in the way that the GOP establishment would hope. Once a driving force behind the party's rightward movement, Ryan has been criticized recently by some high-profile conservatives — an indicator that a contested convention could be divisive.
"I think the talk of a contested convention is kind of absurd. People have to take a hard look at what they're actually proposing," said Ned Ryun, founder and CEO of American Majority, a grassroots conservative group, who is uncommitted in the 2016 race. "I guarantee if they do a contested convention and the guy coming into the convention with the most delegates does not get the nomination, he walks out and does a third-party bid and blocks the White House."
A third-party bid would likely result if any candidate without a healthy amount of delegates got the nomination through a contested convention, especially one who did not even run in the primaries, like Ryan, 2012 nominee Mitt Romney or Senate Majority Leader Mitch McConnell of Kentucky.
"It becomes even more problematic if you were to get someone who wasn't even involved in the primary," Ryun added.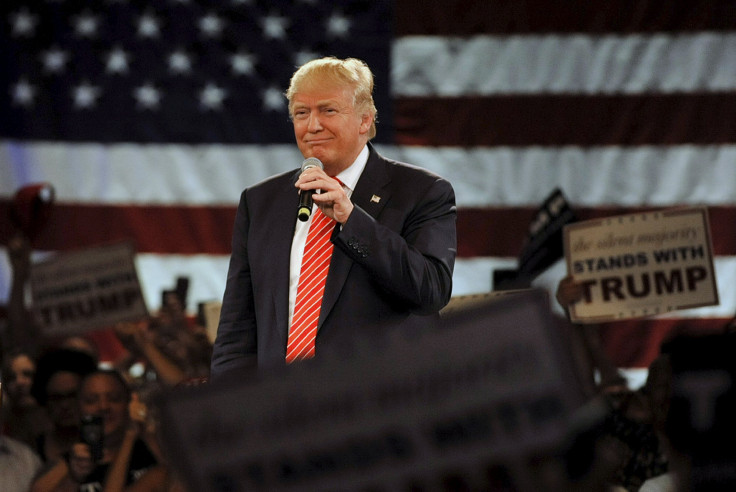 Ryan first gained national attention in 2010 when he proposed a controversial budget that had sweeping cuts to entitlements and lower taxes for the wealthy and corporations. That budget was widely praised by the conservative wing of the Republican Party. Republicans gained a majority in the House when many of those conservatives won in the midterm elections that November, ultimately lifting Ryan higher in the leadership. Romney then picked him as his running mate in 2012.
But Ryan's support among the most conservative Republicans has waned as he's climbed the leadership ladder and he has taken criticism from some of Trump's top conservative supporters, including former Alaska Gov. Sarah Palin and Alabama Sen. Jeff Sessions. Tea Party supporters in the House, known as the House Freedom Caucus, were also initially hesitant to support Ryan in his quest for the speakership after John Boehner was ousted as speaker.
Tea Party leaders on the ground say they would leave the party if Trump is denied the nomination through a brokered convention. "Were they to do that, it would destroy the Republican Party as we know it," said Debbie Dooley, a founder of the Tea Party Patriots and a Trump supporter in Georgia.
Dooley, a lifelong Republican, said she would leave the party if the convention chose a nominee who hadn't received a large number of votes in the primaries.
"For the first time, if they pull that stunt, I will vote third party all the way down the line," she said.
Strategists say a contested convention would splinter the party enough that Hillary Clinton would waltz into the White House. In addition to dividing support, Ryan doesn't poll that well against her, coming in roughly 8 points behind. Letting the Democrats keep the presidency for a third term would be bad enough for Trump supporters, but the process would also lay bare the machinations of the establishment that their standard-bearer has decried.
To Doug Wead, a conservative commentator and former special assistant to President George H.W. Bush, if Ryan and the party leadership changed convention rules to favor Ryan it would only emphasize the control of major donors in politics — a subject that Trump has railed hard against in his campaign.
"The party insiders are driven by corporate donations" and want political stability, Wead said. Trump, a self-proclaimed outsider, could disrupt the balance corporations currently enjoy, he said. "They like the deals that have been made and they don't want that tampered with by anyone."
For Tony Dimatteo, a Trump supporter in Florida who played an important role in Florida Sen. Marco Rubio's successful Senate bid in 2010, Trump is the kind of man who can change the nation and how the Republican party operates. Dimatteo said he drove Rubio, who just dropped his bid for the presidency, around for months in 2010. Once Rubio got to D.C., he said, he never heard from him again. To him, it's emblematic of how politicians act when they get to Washington.
Rubio "gets elected and he gets, like, who are you people? When you elect George W. Bush — and I love Bush — but when you elect this guy and we have the House and Senate and they still don't close the borders, they don't modify the tax code, what do you do? We get these guys in and they still don't do anything," Dimatteo said. "Now these wise guys like Paul Ryan and McConnell, they're going to blow up the party and nominate someone that millions of people didn't vote on?"
© Copyright IBTimes 2023. All rights reserved.