Bruce Jenner Female Name Revealed; See Caitlyn Jenner On Cover Of Vanity Fair [PHOTO]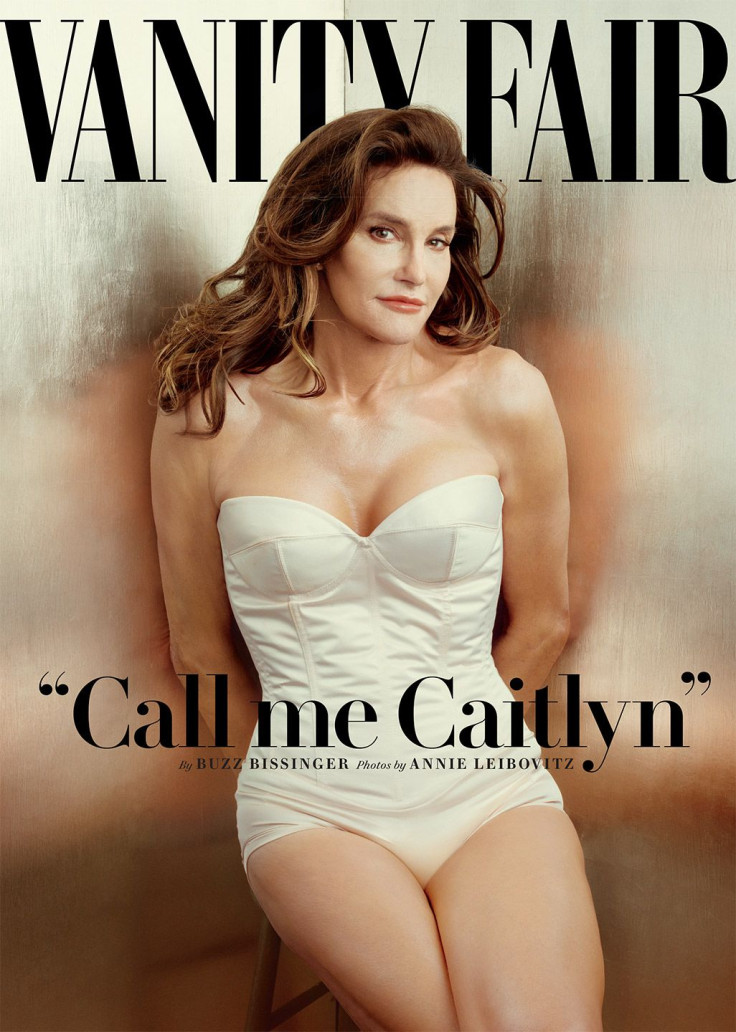 Bruce Jenner has finally announced her female name – Caitlyn Jenner. The transgender "Keeping Up With the Kardashians" star and Olympic athlete graced the cover of Vanity Fair's July issue for the first time as a woman. The cover, which was photographed by Annie Leibovitz, features the headline: "Call me Caitlyn."
Jenner spoke to Buzz Bissinger, author of "Friday Night Lights" for the July issue. The magazine will hit stands on June 9, but Vanity Fair tweeted the cover issue Monday morning, along with a behind-the-scenes video.
"The last few days in doing this shoot was about my life and who I am as a person," Caitlyn says in the video. "It's not about the fanfare, it's not about people cheering in the stadium. It's not about going down the street, giving you "atta boy, Bruce," giving you a pat on the back, okay? This is about your life."
Jenner continues that life as Bruce was always "a lie."
"He was always living that lie. Everyday he always had a secret -- from morning 'til night," she adds. "Caitlyn doesn't have any secrets. Soon as the Vanity Fair cover comes out, I'm free."
Watch the behind-the-scenes video below:
Jenner announced that he was transgender during an interview with Diane Sawyer on ABC. During the special, Jenner told Sawyer that he has been struggling with his gender identity since he was a child. He didn't reveal his new name at the time, fearing that the media "would go crazy and I'd never get rid of them."
An E! docuseries that will follow Jenner's journey is set to air this summer. She has been on hormones for a year and a half, but has not announced that she will be undergoing sex reassignment surgery.
Caitlyn Jenner's magazine cover was released a day after stepdaughter Kim Kardashian revealed that she's pregnant with her second child.
© Copyright IBTimes 2023. All rights reserved.