Bruce Willis Net Worth: Actor Diagnosed With Dementia Earned $5 Million For 'Die Hard'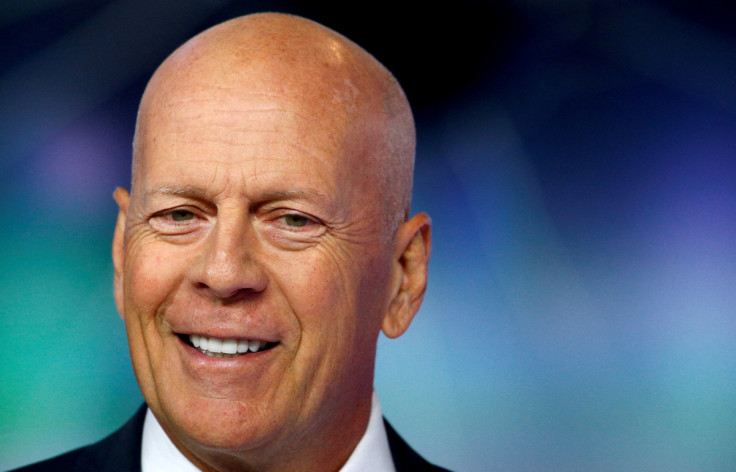 KEY POINTS
Bruce Willis has been diagnosed with frontotemporal dementia
The Hollywood star retired from acting in March last year
Willis has an estimated net worth of $250 million
Bruce Willis' family gave an update regarding the "Die Hard" star's health and revealed that his condition has progressed into frontotemporal dementia, nearly a year after announcing his retirement due to aphasia.
The 67-year-old veteran actor's wife, Emma Heming Willis, released a statement on Instagram Thursday night saying, "Since we announced Bruce's diagnosis of aphasia in spring 2022, Bruce's condition has progressed, and we now have a more specific diagnosis: frontotemporal dementia (known as FTD)."
"Unfortunately, challenges with communication are just one symptom of the disease Bruce faces," she added. "While this is painful, it is a relief to finally have a clear diagnosis."
Frontotemporal dementia is a rare disease, that commonly affects people under the age of 60, according to the family's full statement posted on The Association for Frontotemporal Degeneration's website. It is the most common form of dementia that does not have a treatment to this day.
"Bruce always believed in using his voice in the world to help others and to raise awareness about important issues both publicly and privately. We know in our hearts that – if he could today -- he would want to respond by bringing global attention and connectedness with those who are also dealing with this debilitating disease and how it impacts so many individuals and their families," the statement said.
The statement was signed off by Emma, 44, and Bruce's younger daughters, 10-year-old Mabel and 8-year-old Evelyn, as well as his ex-wife, Demi Moore, and their three children, 34-year-old Rumer, 31-year-old Scott, and 29-year-old Tallulah.
Willis is one of the most famous Hollywood actors, whose career skyrocketed during the late 1980s. According to Celebrity Net Worth, the actor has an estimated net worth of $250 million.
He has since become one of the highest-paid leading men in the industry, earning hundreds of millions of dollars in his blockbuster series, including "Die Hard" in 1988 and "Sixth Sense" in 1999.
Most of the actor's fortune was amassed during his stint in "Die Hard" for his role as John McClane — a New York City policeman who visits his estranged wife and daughter for Christmas Eve. McClane ends up battling against a group of terrorists who invades a holiday party, which he attends with his wife.
Willis reportedly earned $5 million for the first installment of the action film. His salary then increased as four more films under the franchise were released, according to Screen Rant.
The actor earned $7.5 million for the blockbuster hit "Die Hard 2" in 1990, $15 million for "Die Hard With a Vengeance" in 1995, and $25 million for "Live Free or Die Hard" in 2007. The amount for his last follow-up, "A Good Day To Die Hard" in 2013, was not revealed, the outlet noted.
Willis also starred in another box office hit in 1999 titled "Sixth Sense," alongside Donnie Wahlberg, Toni Collette and Haley Joel Osment, among others. He was reportedly paid an upfront salary of $14 million for the role, the second-most money ever earned by one actor for a movie, per Celebrity Net Worth. He also received a cut from the movie's profits, which reportedly earned him another $100 million in his bank account.
He also appeared in a popular television series, "Moonlighting" for five seasons before he transitioned into doing action-packed roles in movies. He has also starred in several successful film franchises, including "RED," "G.I. Joe: Retaliation" and "The Expendables."
He also made occasional guest appearances on television shows such as "Mad About You," "Ally McBeal," "That '70s Show" and "Friends."
Throughout his career, Willis won two Emmy Awards: Outstanding Guest Actor in A Comedy Series in 2000 for "Friends" and Outstanding Lead Actor in A Drama Series in 1987 for "Moonlighting."
Aside from accumulating millions of dollars from his films, Willis has also owned and sold several valuable estates across the globe. In 2014, he sold his former Beverly Hills mansion for $16.5 million. Four years later, his penthouse in New York City was sold for $18 million.
In March 2019, he listed a sprawling estate in the Turks and Caicos Islands located at the British Overseas Territory southeast of the Bahamas for a whopping $33 million, which measured up to 13,500 square feet.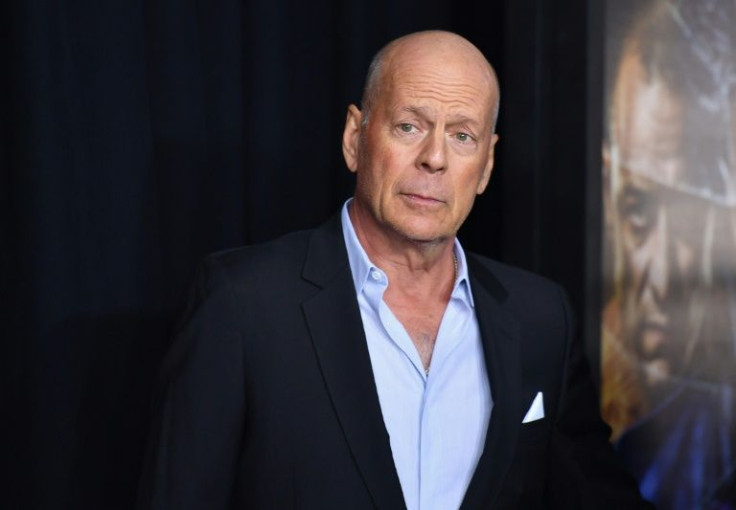 © Copyright IBTimes 2023. All rights reserved.