Bryan Singer Sex Abuse Accuser Featured In New Documentary 'An Open Secret,' Q & A With Director Amy Berg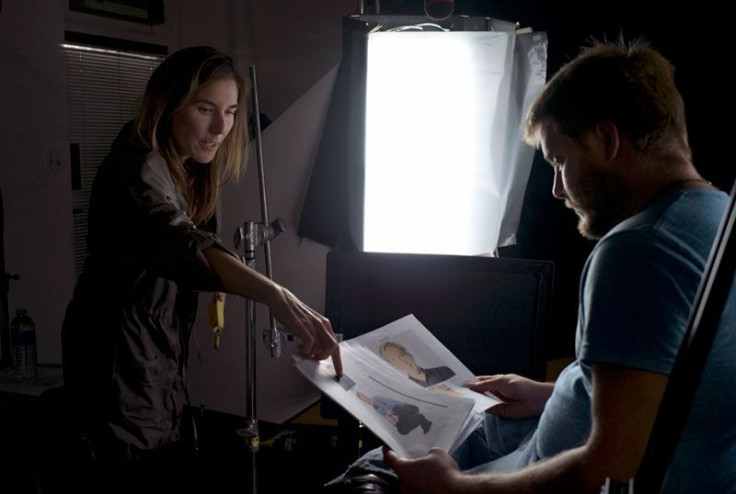 In her documentary "An Open Secret," which premiered Friday at the DOC NYC festival, director Amy Berg ("Deliver Us From Evil," "West of Memphis") interviewed former aspiring child actors whose careers were cut short due to sexual abuse at the hands of Hollywood insiders. As story after story unfolds, Berg makes a case for the pervasiveness of underage boys' sexual exploitation in Hollywood, along with a culture that, without real protections in place, seems to enable predators. Among the stories it tells is that of Michael Egan, who earlier this year filed – and then dropped -- a lawsuit against "X-Men" director Bryan Singer and others for drugging and sexually abusing him as an underaged teen.
The film has yet to find a distributor.
In some cases, the accused men are tried and convicted, as with Martin Weiss, a powerful agent who often found his young clients roles on shows like Nickelodeon's "iCarly" and Disney's "Good Luck Charlie." His former client Evan H., a prominent subject in Berg's film, whose abuse by Weiss started at age 11, eventually recorded Weiss admitting to his abuse. After his conviction, Weiss served less than six months for his crimes.
For anyone who has followed the Egan accusations, the claims are familiar. As a teen actor, he was discovered at an audition by Marc Collins-Rector, the founder of Digital Entertainment Network (DEN), which was an early Web-TV production company whose investors included Singer and Michael Huffington. Egan claims he was invited to attend pool parties at the home of Collins-Rector and his teenage boyfriend Chad Shackley – where he and a friend, Mark R., another aspiring actor who is the film's most tragic figure – were drugged and raped by powerful Hollywood figures. Collins-Rector, who admitted to transporting minors across state lines for sex, eventually fled to Europe after his child molestation convictions.
Although some regulations are in place from organizations like BizParentz, which supports families whose children work in the entertainment industry, in some cases, as the film reveals, regulators can themselves be abusers. There's a gotcha moment in the film when former child star Joey C. confronts Michael Harrah, a SAG committee chief who manages child actors, about his attempt to molest him when he was a child.
"I didn't like when you tried to make me sleep in your bed and touch me. I hated that," says Joey C. to Harrah, who didn't know he was being recorded. Harrah, who has since resigned from SAG, replied, "That was something unwanted I shouldn't have done, and there's no way you can undo that."
In some cases, even convicted child molesters, such as former Nickelodeon and "X-Men" actor Brian Peck, continue to work with children. Peck was accused and convicted of molesting a now-major Hollywood star, who wanted to remain anonymous. That system in which kids fear that speaking out about their abuse will end their careers, while convicted molesters get away with slaps on the wrist, is what Berg hopes "An Open Secret" will help to end.
Amy Berg talked to International Business Times about her documentary.
IBTimes: Could you briefly talk about what difficulties you had in making "An Open Secret"?
Berg: We had many difficulties in making the film. Namely, so many people wanted to talk but off the record, so we knew so much was occurring but were not able to include it in the film. For every person we spoke to, there were 10 who were not ready to speak.
IBTimes: You still have no distributor, and had trouble screening the film even at small festivals. Why did DOC NYC choose to screen it? Do you think the film will get distribution?
Berg: Thom Powers is a courageous man in great support of documentary filmmakers. He has programmed all of my films and was not afraid to take this on. I hope that we get distribution, as it is time for transparency. It is the only way to impose change.
IBTimes: There's a disturbing scene when a former child actor confronts his abuser, who essentially admits what he did. What is in place in Hollywood now to protect child actors, besides the organization BizParentz?
Berg: There is a law in place to fingerprint all of those who work with children, but, like so many laws, there is no enforcement of the law. SAG would be a great group to take people to task on this. I don't know who else would take this on.
IBTimes: What would you say to detractors who say that Egan's inclusion in the film damages your docmentary's reputation?
Berg: Mike Egan participated in the film because he wanted to help to get his friend Mark Ryan's story out. Ryan's story is the most tragic of all.
IBTimes: You took on the Catholic Church in "Deliver Us From Evil." Have your experiences been similar re: Hollywood power structure with "An Open Secret"?
Berg: The Catholic Church has a very similar power structure as Hollywood. In Hollywood, the stakes might be higher as the children want to be on TV or in films. The power of the manager, agent and producer is massive.
IBTimes: Can you talk about people who've supported your film and mission in "An Open Secret"? Any surprising alliances?
Berg: We could not get any of the songs we wanted to license for the film because of the content. I asked my friend, Nick Cave, if I could have "Lovely Creatures" and he responded immediately. Then we were able to license other songs.
IBTimes: What do you hope will be the outcome of "An Open Secret"?
Berg: The film has had tremendous impact before it's even been released. Michael Harrah resigned after we interviewed him. I just want people to see it as a cautionary tale. And I hope a measure gets into place to police the folks who interact with children -- on and off sets -- in Hollywood.
© Copyright IBTimes 2023. All rights reserved.