BTS 'Bang Bang Con: The Live' Makes History As World's Biggest Paid Online Concert
KEY POINTS
BTS' "Bang Bang Con: The Live" has become the world's biggest paid online concert, Big Hit Entertainment said
The K-pop septet's virtual concert on Sunday amassed large fan views, claiming the record viewership for a concert conducted online
BTS' virtual event was conducted via a startup streaming service called Kiswe Mobile
BTS' "Bang Bang Con: The Live" has been hailed as the world's biggest online music event in 2020.
The South Korean septet made history once more after their much-touted streamed concert on Sunday (June 14) became the world's largest paid concert on the internet.
The band's impressive feat was reported on Monday by Big Hit Entertainment, the seven-membered act's official management company. The agency announced that BTS' "Bang Bang Con: The Live" amassed around 756,000 viewers from all over the world.
The online concert was streamed at around 100 minutes remotely from a studio in Seoul on Sunday, The Korea Herald reported.
Per Big Hit, BTS fans from 107 countries and regions, including South Korea, the United States, China, Britain and Japan, tuned in to watch the exciting show.
"Despite the difficulties the concert industry is going through due to COVID-19, BTS is being evaluated as opening new possibilities through its online concert," the entertainment company stated.
Big Hit said that the impressive size of the online concert's crowd roughly equated to the combined audience of 15 shows at a 50,000-seat stadium concert.
Sunday's "Bang Bang Con: The Live" was presented by Big Hit Entertainment using cloud-based remote production studio Kiswe Mobile — a U.S. streaming service startup. According to a report by Variety, BTS' virtual concert was conducted via six multi-view screens showcasing different angles. Fans were able to opt for either video call-like close-ups to full shots that can capture the K-pop band's choreography.
The virtual concert's setlist comprised of 12 different songs coming from BTS' massive discography. Presented with BTS' intricately curated choreography, the stellar 12-song virtual performance featured "DOPE," "Boyz with Fun," "Like," "Just One Day," "Jamais Vu," "Respect," "Friends," "Black Swan," "Boy With Luv (feat. Halsey)," "Go Go," "Anpanman" and "Spring Day."
"Though we may not be able to see each other at this time, we've been constantly striving to grow as a group," BTS member Jimin told fans during the intermission talk segment of the concert. "We are coping up with it pretty well so hope that you too can overcome this time by finding the small joy within. Hope we can meet each other again with smiles on our faces."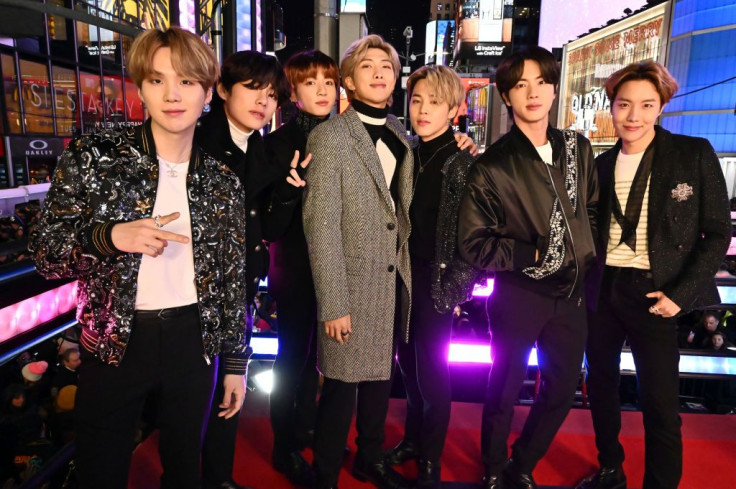 © Copyright IBTimes 2023. All rights reserved.