BTS' J-Hope Says Boy Band Members Will Be Busy With Various Projects This Year
Global sensation BTS is currently on a hiatus, but its members will be busy with different projects this year, J-Hope reportedly said.
The group's lead rapper gave the update in his new interview with Disney+ Korea while promoting his upcoming documentary "J-Hope in the Box," which is set for release on Feb. 17, according to Koreaboo.
In the interview, the "Arson" rapper, who is turning 29 on Feb. 18, briefly spoke about his activities for 2023.
"I am preparing to do a lot of things in a variety of ways as much as I can," J-Hope said. "I hope I can finish them well but who knows? I'm not sure how it will go."
"I'm looking forward to complete those things, and I hope to accomplish them," he added.
He also hinted at the busy schedules of his bandmates this year.
"I'm looking forward to see how my members would be. Personally curious, I want to support them in their music and other things," J-Hope said.
BTS is currently on a break while its oldest member, Jin, is in mandatory military service. The group's six other singers are busy with solo projects.
Group leader RM recently made history as the first Korean male soloist to spend four weeks on the Billboard 200 chart with his first solo album, "Indigo," which was launched in December 2022.
Jungkook, on the other hand, performed at the opening ceremony of the FIFA World Cup in November last year and became the first South Korean artist to do so.
"Daechwita" rapper Suga became Valentino's newest ambassador just after successfully launching his own YouTube series "Suchwita."
Jimin was also recently named as the newest global ambassador of Dior following his team-up with Bigbang's Taeyang for the single "Vibe," which debuted at No. 76 on Billboard Hot 100 last month.
As for Kim Taehyung, also known professionally as V, his appearance at Celine's fashion show last year made it to Vogue's Best Fashion Moments of 2022 list.
Interestingly, J-Hope created a buzz recently after the black jumpsuit and beanie he wore during the cover shoot for his "Jack in the Box" album sold for $21,875 at an auction in California. The action was held for MusiCares, the charity arm of The Recording Academy, which organizes the annual Grammy Awards.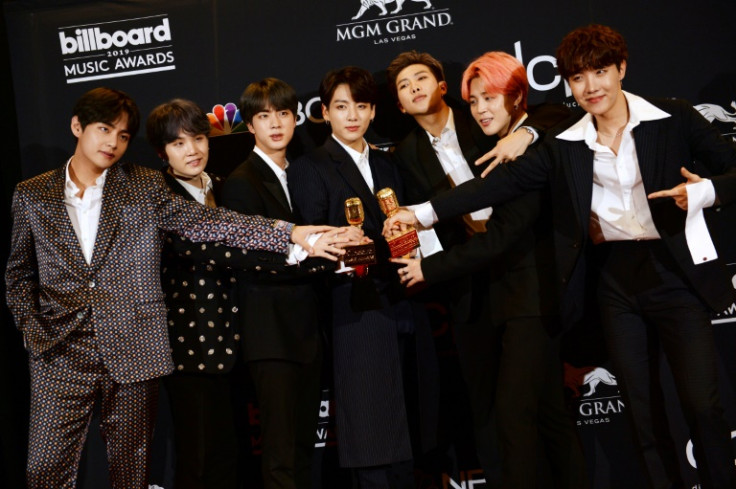 © Copyright IBTimes 2023. All rights reserved.