J-Hope Reveals The Western Singer He Wants To Collab With: 'His Music Motivated Me'
BTS singer and rapper J-Hope talked about the Western singer he wants to work with someday.
The "Arson" rapper appeared on Disney+ Korea on Thursday and conducted a spliced interview with himself where he revealed his future plans, dreams and thoughts on overcoming challenges.
Asked who inspired him to become a singer, J-Hope replied, "the artist that made me dream of becoming a singer...I guess, it's the rapper J. Cole."
"I guess his music motivated me like, 'I should make my music in a certain way. As I started making my music, he was my muse and I still do respect him. He's one of the artists that I hope to work with," said the singer, whose real name is Jung Hoseok.
J-Cole's influence on BTS' music is largely evident in the sentimental song, "Born Singer," released last year as part of the K-pop sensation's anthology album, "Proof" which is an adaptation of Cole's "Born Sinner."
J-Hope also referenced J-Cole in the BTS track, "Hip Hop Phile" from their 2014 album, "Dark & Wild" where he rapped: "Hope, hope world, before I built my own world, there was Cole World."
Additionally, J-Hope's first mixtape "Hope World" released in 2018 was inspired by Cole's 2011 album, "Cole World: The Sideline Story."
In last year's Lollapalooza, J-Hope made news as the first Korean artist to headline a U.S. music festival. It was also memorable for the "Fake Love" singer as he was able to meet his musical hero in person.
J-Hope immortalized the special event by uploading his backstage moment with Cole. "[H]ope world meets cole world," he captioned his gallery of snaps showing him sharing a laugh with the "Power Trip" artist.
Elsewhere on the Disney+ Korea interview, J-hope dished out the most important thing that keeps him persevering in the music business.
"My past was driven by dreams. Effort [consists of] my present. The future means challenge to me. In the past, I've been focusing on my dream. I started something because of my dream. That dream made me who I am now...now, I'm trying really hard and I'm the type of person who always tries when there's something I lack," he explained.
Disney+ is set to premiere J-Hope's documentary "J-Hope In The Box" on Feb. 17.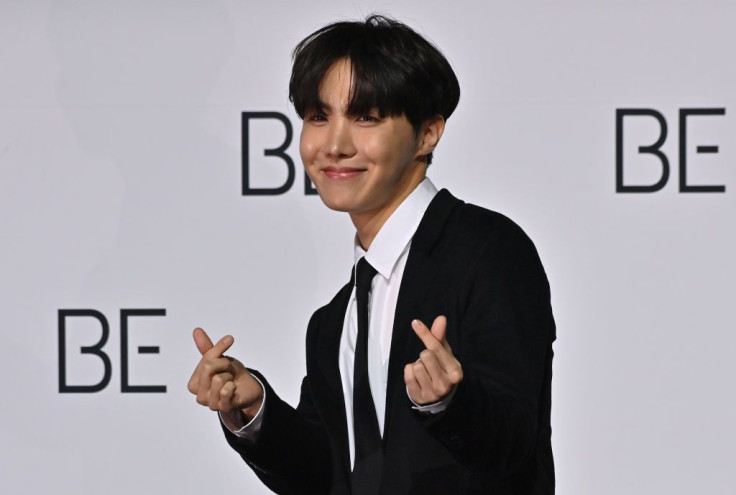 © Copyright IBTimes 2023. All rights reserved.