BTS' Jimin Is Among ELLE Japan's Role Model Korean Idols
KEY POINTS
ELLE Japan praised Jimin for being a role model to younger K-pop idols
Jimin specialized in modern dance studies while attending Busan Arts High School
Jimin shared the list with NCT's Winwin among other idols
"Dynamite" singer and BTS member Jimin is among ELLE Japan's role model Korean idols, considering their notable academic achievements before they joined the entertainment industry.
Jimin shared the list with 11 other performers in an article titled, "top Korean idols who stood out even before their debut," which was published by ELLE Japan on Aug. 10.
The publication prepared a list of idols, who excelled in their studies and artistic abilities such as singing and dancing – activities which idols are usually known for. The article praised the 26-year-old "Fake Love" singer for having an extensive background in dancing. Aside from Jimin, other K-pop idols in the list were NCT's Chinese-born singer Winwin, former Fromis_9 member Gyuri, Treasure's Yedam and ASTRO's Jinjin.
Prior to joining BTS, Park Ji-Min studied different genres of dance at Busan Arts High School, where he was also a top student in the class. Jimin, who specialized in modern dance studies, said the subject was challenging for him because he was exposed to different dancing genres, and was also learning the idol style of dancing while attending school.
"Today, he fascinates viewers with his beautiful and supple dance and has become a role model to the extent that some of his juniors admire Jimin and aim to become an idol," ELLE Japan said.
Previously, IZE Magazine described Jimin as the "Idol of Idols," having inspired many young people to enter the K-pop industry. A fan translated a portion of the interview into English and tweeted, "Jimin stood out as BTS' irreplaceable main dancer and vocalist. For example, his songs, such as 'Lie,' where the alluring and haunting vocal tone changes to what critic Kim Youndae described as 'totally natural color' as it reaches the chorus."
Despite his talent, Jimin was only picked to join BTS a few months before the lineup was finally decided by Big Hit Entertainment (then known as Big Hit Music). Due to this, he is known as the "last piece of the puzzle" to long-time BTS followers.
Jimin's popularity has led to a slew of impersonators on social media. One of them even held a fan meeting and pretended to be Jimin during the event. Another look-alike re-created all of Jimin's Instagram posts on his TikTok page.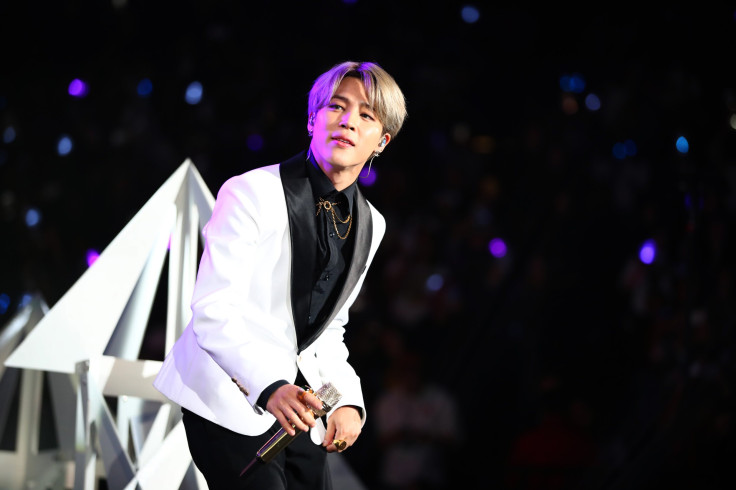 © Copyright IBTimes 2023. All rights reserved.