BTS' Jin Gets A Vacation As Reward For Winning Military Talent Show
BTS' Jin is getting a vacation soon after winning a talent show while in the military.
The 30-year-old "Baepsae" singer and his military team were rewarded with a whole day of vacation outside the camp after winning a dance competition. The BTS member's recent feat was announced through an online bulletin board and was reported by SBS News.
The talent show was held within the 5th Division Recruit Training Battalion in Yeoncheon-gun, Gyeonggi-do, before this year's Lunar New Year celebration on Jan. 22.
Jin, who recently scored the highest debut on the Billboard Hot 100 for his song, "The Astronaut," led his team to victory as he was also the one who choreographed the performance.
The boy band member enlisted in the 5th Division Recruit Training Battalion on Dec. 13 and received basic military training for five weeks. Early this month, the army training unit released photos of Jin undergoing Chemical, Biological, Radiological and Nuclear (CBRN) training. The boot camp released a photo of Jin learning to throw a hand grenade and another snap where the singer's face is being washed with water after undergoing a training session on responding to tear gas attacks.
In the training, soldiers were tasked to wear gas masks before entering the chemical and biological room. Inside the tear gas-filled room, the trainees are instructed to remove the cylinder of their gas mask or to remove the gas mask completely which results in a burning or stinging sensation. This activity allows the trainees to carry and wear gas masks which are needed on the battlefield. Furthermore, it aims to remove fear and cultivate confidence among soldiers in such situations.
Jin completed his basic military training at the boot camp on Jan. 18 and shared a photo of himself wearing his military uniform on the community platform Weverse.
"I'm having fun," Jin said on the platform after the completion ceremony. "I'm uploading a picture with permission from the military. You ARMY (fandom name), always be happy and well."
The K-pop superstar is the first among the members of the global sensation to enter the Korean military. He is set to be discharged from mandatory military training on June 12, 2024.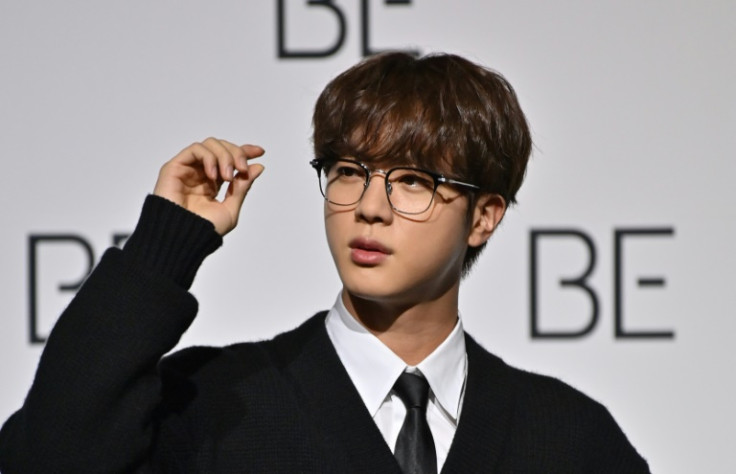 © Copyright IBTimes 2023. All rights reserved.