BTS' Jin Teases Collaboration With Nexon's MapleStory; Fans React
KEY POINTS
The collaboration with Nexon will be unveiled on Aug. 16
Jin earlier inspired a Maple Bread craze in South Korea
He was a judge in Nexon's Golden Hand Awards in June
Nexon, the maker of the popular game MapleStory (MS), announced its collaboration with BTS vocalist Jin in a teaser trailer released Wednesday. The 15-second teaser features the 29-year-old K-pop idol as an employee of the company.
In the teaser, Jin can be seen straightening his office attire and heading to the Nexon building.
"Mapler Kim Seokjin goes to work," a voice-over said, according to the English translation. Jin is all set begin his duties at the company on Aug. 16, as per reports.
On Tuesday, MapleStory released a copy of the sensational singer's "resume," according to which he had "applied" for the role of a game planner at Nexon.
A fan posted the translation of Jin's resume on Twitter.
Previously, Jin also posted a photo of his company ID on his Instagram page with the caption, "Joining a major company."
This is not the first time the"Yet To Come" singer has collaborated with Nexon.
Earlier, he was tapped by the largest gaming company in South Korea to judge the Golden Hands Awards, MapleStory's Character Design Award ceremony. In 2021, MapleStory partnered with BTS for its limited edition in-game items designed by the idol group members themselves.
Jin has been a loyal MapleStory fan for years now, owning many merchandises from the game, including Pink Bean. Expanding his love for the game, Jin recently launched the latest food craze in Korea "Maple Bread."
Reacting to the development, fans congratulated the K-pop idol on his "amazing" new collaboration.
"I am so proud of Jinnie! I am so happy that he is achieving his dreams and doing what he enjoys the most. He deserves it so much and I am absolutely sure that he will do amazing! We will always support you Jinnie! Fighting," a fan wrote in the comments section of the video.
"From playing Maplestory since his childhood and the most successful Maplestory gamer to now joining Nexon and working as a game planner. Proud is an understatement," another fan commented on the social media platform.
Currently, the army of BTS fans is gushing over Jin's awe-inspiring appearances at VIP movie premieres.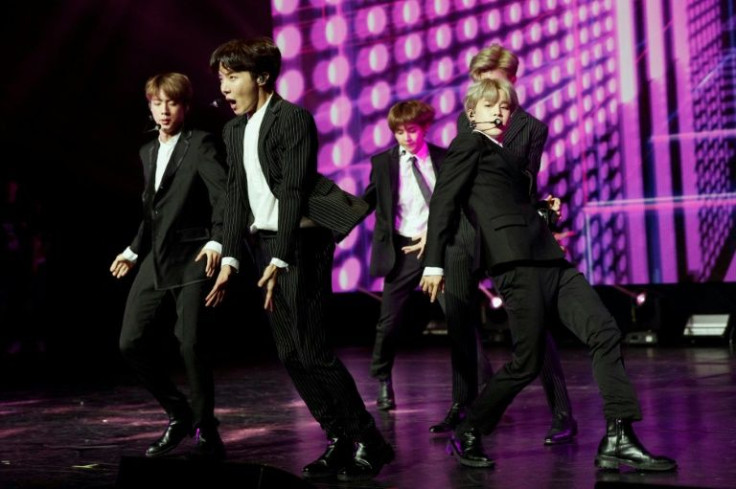 © Copyright IBTimes 2023. All rights reserved.