BTS Song 'Friends' Rumored To Be Part Of Marvel's 'Eternals' Soundtrack; Twitter Reacts
BTS members Jimin and V became a trending topic on Twitter on Sunday after it was rumored that a track performed by the duo was included in the official soundtrack of Marvel's "Eternals."
A fan tweeted 11 songs that are supposedly part of the soundtrack of the upcoming comic series-based superhero film produced by Marvel Studios. "Friends," a tune produced by Jimin, was listed among them.
The tweet from @BRMarvelNews, a Marvel fan from Brazil, also included Pink Floyd's "Time" and Black Joe Lewis & The Honeybears' "Sugarfood."
"Chloe Zhao mixed Lizzo, Pink Floyd and BTS!! Check the list of songs present in #Eternals," an English translation of the tweet read. The rumored soundtrack also includes "Stay In the Groove-P1" by Rickey Calloway and the Dap Kings and "Nach Mera Hero" by Celina Sharma.
BTS fans took to Twitter to share their excitement and to congratulate their favorite K-pop artists for reaching another milestone in their careers. The topics "VMIN," "Producer Jimin" and "Prod Jimin" trended worldwide as the fans, known as ARMY, celebrated the rumored inclusion of the BTS track in the film's soundtrack.
"'PROUD OF PRODUCER JIMIN'" is currently trending under the topic music with 'CONGRATULATIONS PRODUCER JIMIN," Twitter user @JiminGlobal said.
"Pls respect & appreciate jimin's hard work. Jimin has written, composed & produced 'Friends,' which has been nominated in Gaon for song of the year. Now if the rumors are true, friends ft in marvel movie is a huge opportunity & achievement. PRODUCER JIMIN IS NEXT LEVEL," another fan wrote.
The information about the soundtrack allegedly came from an official document released by Disney, although executives from the production studios are yet to confirm it, Allkpop reported.
BigHit Music or BTS have not commented about it.
"Eternals" will hit the theaters on Nov. 5. The movie will be shown on the big screen for 45 days before it will be available on Disney Plus.
Directed by Chloe Zhao, "Eternals" revolves around the story of superhero immortals who first appeared in the Marvel comic series in the 1970s.
"They're a group of immortals who have been on earth for 35,000 years. They've been there amongst the MCU," Kevin Feige, president of Marvel Studios, said at the 2019 Comic-Con, Insider reported.
The superhero immortals were first introduced in a Jack Kirby comic book in 1976. The celestial gods created three different groups of beings: the Deviants (those who are constantly at war), the immortal Eternals and the humans, according to the comic book.
Angelina Jolie, Richard Madden, Salma Hayek and Gemma Chan are part of the movie.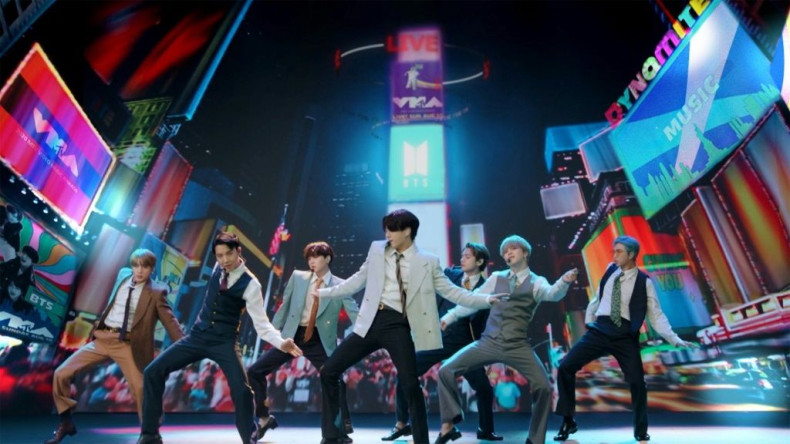 © Copyright IBTimes 2022. All rights reserved.