BTS' Suga Made HYBE Much Richer; Agency Surpassed 1 Trillion KRW In Half-Year Revenue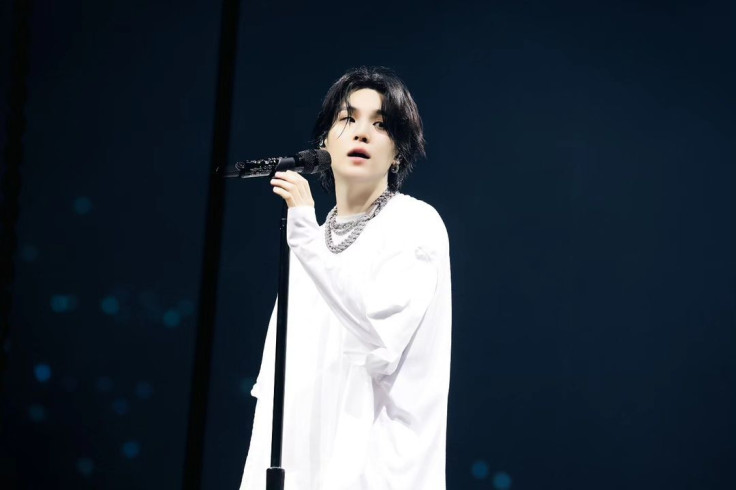 KEY POINTS
HYBE recently revealed its semi-annual performance status, which surpassed KRW 1 trillion in sales
The majority of it was thanks to BTS Suga's "D-Day" world tour during the second quarter of 2023
Other contributing factors include album sales, performance sales and operating profit
HYBE earned a massive increase in sales during the first half of 2023 — collecting billions of dollars — and BTS member Suga is among the reasons it achieved such a huge milestone.
On Tuesday, the South Korea-based music label revealed the status of its profits for the first half of the year, telling local media outlets that it has achieved KRW 1.316 trillion ($1 billion) in sales and KRW 133.9 billion ($101.9 million) in operating profit. It was the first time HYBE surpassed KRW 1 trillion in semi-annual sales.
The majority of the profit was thanks to the performance sales, especially during the second quarter of 2023. It increased to about 85.4% from last year — which was still recovering from the onslaught of the pandemic. Suga's "D-Day" world tour in the U.S. and Asia significantly affected the performance sales.
"D-Day" recently concluded with a three-night show at the KSPO Dome in Seoul, South Korea, featuring performances from BTS' RM, Jungkook and Jimin. It gathered thousands of attendees as well.
Meanwhile, Tomorrow x Together (TXT)' "Act: Sweet Mirage" world tour and SEVENTEEN's "Follow" fan meeting in Seoul also helped increase performance sales.
Aside from the performance sales, album sales also contributed to the increase in HYBE's semi-annual profit. Its artists reportedly sold about 22.7 million album copies — a record which surprisingly already surpassed last year's annual. Artists that made a comeback during the first half of 2023 included TXT, SEVENTEEN, LE SSERAFIM, ENHYPEN, fromis_9 and Hwang Min-hyun.
Profits from sales acquired from U.S.-based company QC Media Holdings and Weverse also impacted the semi-annual performance. The latter was able to surpass about 100 million downloads as of June.
Operating profit, however, saw a slight decrease compared to the previous year due to costs from BTS' "Festa" celebration and the annual Weverse Con Festival — held both in person and online nearly two months ago.
Suga ended his solo promotions on a high note, and he is now about to enter the military service in South Korea. BigHit Music recently announced that the rapper already initiated the enlistment process but did not disclose when he'll enter the military.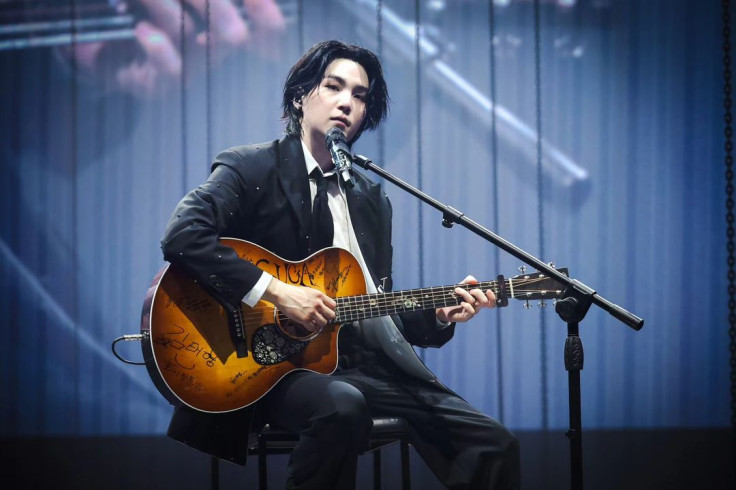 © Copyright IBTimes 2023. All rights reserved.