Suga Discusses Future BTS Reunion During 'D-DAY' Final Concert: 'All 7 Will Stand On Stage'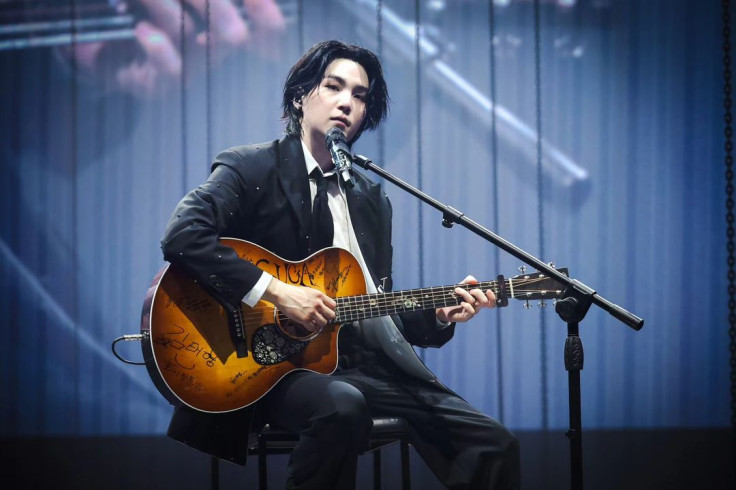 KEY POINTS
BTS Suga's "D-DAY" world tour, which started in April, officially ended on Sunday
Jin and J-Hope took the day off from their military service to watch Suga
Suga had a short live broadcast on Weverse after his concert to meet ARMYs virtually
Suga's three-day encore "'D-DAY' THE FINAL" concert at the KSPO Dome in Seoul officially closed the BTS rapper and producer's "D-DAY" world tour, which kicked off in the United States in April.
On the last day of his sold-out world tour, the 30-year-old idol greeted the fans, saying, "Suga, August D and Min Yoongi. The real final performance has begun. Even though it's the third and final performance, the shouts from when the encore concert was announced are still vivid," per X Sports News.
Aside from the songs from his "D-DAY" album, Suga also performed "Seesaw," "People," "Burn It," "Interlude: Shadow," "UGH!," "BTS Cypher 4," "Ddaeng," "Dear My Friend," "The Last" and "Intro: Never Mind," among many others.
During the last day of the three-day encore show, RM showed up as Suga's special guest. The two BTS rappers performed "Strange" together.
After that, RM gifted fans the first live performance of his unreleased song.
As Suga's concert came to an end, the second eldest member of BTS said, "When I perform again in Seoul, all of us seven brothers will stand on stage together."
During the Japan stop of his "D-DAY" tour, Suga also reassured fans of a comeback concert with the rest of the BTS members.
"Next time, if I come to Japan again, you can welcome me and the members with a cheer like this," he said at the time.
The "hyung line" of BTS was in complete attendance on the third day of Suga's "'D-DAY' THE FINAL" concert. Jin and J-Hope took the day off from their military service to show Suga their love and support.
Jin and J-Hope, also known as "2Seok," even waived their lightsticks or ARMY bombs while watching their fellow BTS member perform.
Shortly after the concert, Suga went live on Weverse for a short virtual chat with fans. As he mentioned during the concert, he assured fans of their future reunion.
"If I say 'soon,' that feels like a lie. So let's see each other again in 2025. All right? Please wait a bit. 2025, let's see each other then," he said.
Suga had 28 concerts across Asia and the U.S. for his "D-DAY" world tour in support of his first official solo album, "D-DAY," released under his moniker Agust D.
"D-DAY" features a total of 10 songs, including the main track "Haegeum" and pre-release track "People Pt.2 (feat. IU)." The album serves as the finale of the Agust D trilogy following his two previous mixtapes, "Agust D" (2016) and "D-2" (2020).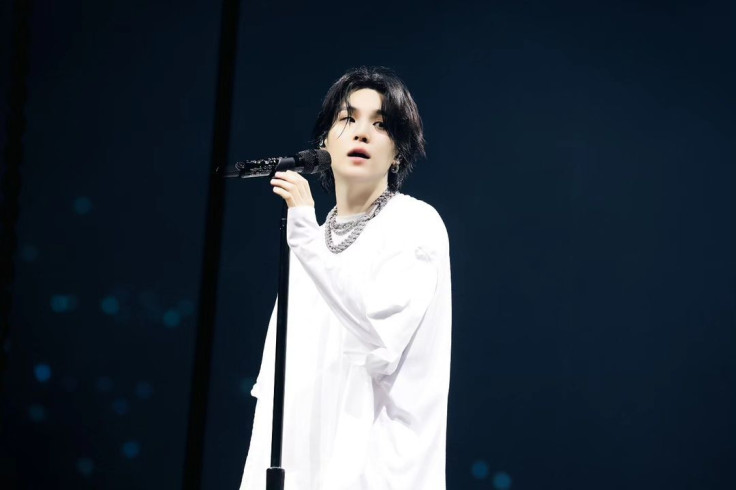 © Copyright IBTimes 2023. All rights reserved.