BTS 'Wings' Complete Tracklist Released; Album To Have 15 Songs Including 'Cypher Pt. 4'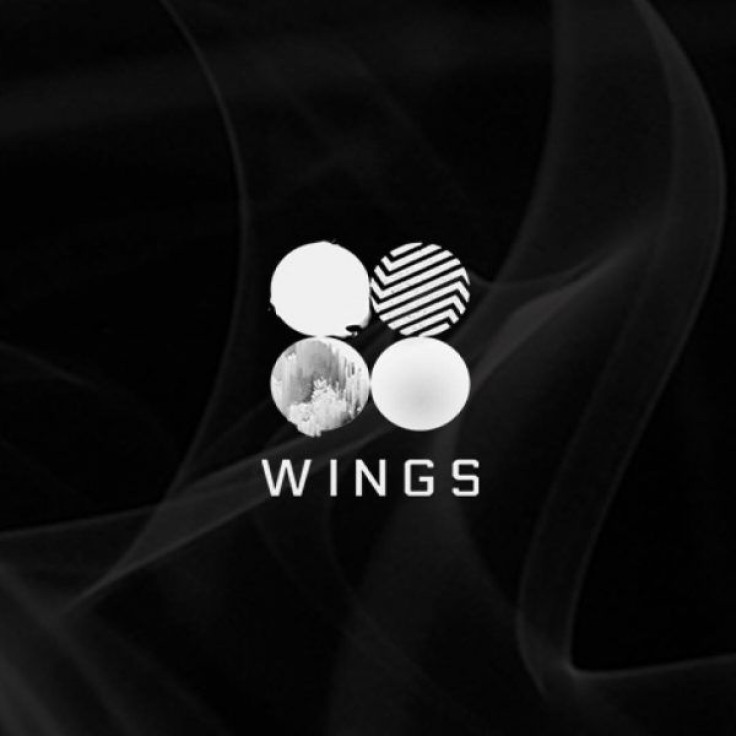 BTS has dropped the complete tracklist for their upcoming album, "Wings."
The BigHit Entertainment boy group (Rap Monster, Jin, Suga, J-Hope, Jimin, V and Jungkook) unveiled the songs that will be included in their highly anticipated second full-length album via their official Twitter account on Thursday, Oct. 5. According to the post, "Wings" will come with 15 new tracks, including "Lost," "Boy Meets Evil," "21st Century Girls," "Am I Wrong" and "Cypher Pt. 4."
The titles of the short films BTS previously released were also revealed to be titles of some of their new songs, such as "Begin," "Lie," "Stigma," "First Love," "Reflection," "MAMA" and "Awake." The title track for "Wings" will likely be "Blood, Sweat and Tears," which was co-composed and co-produced by BTS members Suga, Rap Monster and J-Hope, according to @Bulletproof_SG. Check out the full tracklist for BTS' "Wings" below!
BTS' agency has not yet unveiled the complete album credits for "Wings." However, it was earlier revealed that BTS leader Rap Monster co-produced "21st Century Girls," while Kevin Moore composed "Am I Wrong."
Meanwhile, V App has announced on its official Twitter account that BTS will be holding a preview show on V Live TV at 9:40 p.m. KST (8:40 a.m. ET) on Sunday, Oct. 9 to celebrate the official release of "Wings" on Monday, Oct. 10. The music video for their title track will be unveiled on the V App and BigHit's official YouTube channel after the show at 12 a.m. KST.
Earlier this year, the boy group also held a live show on the V App in anticipation of the release of their "The Most Beautiful Moment In Life: Young Forever" album on May 2. During the two-hour show, the seven members teased the choreography of their title track "Fire," played games, interviewed each other and talked about the creation of the album.
"Wings" will be BTS' first full-length album in two years. The group released their first one, "Dark & Wild," in August 2014. To pre-order BTS' upcoming album, click here.
© Copyright IBTimes 2023. All rights reserved.