BTS's V Once Disclosed The Group Member He Would Introduce His Younger Sister To
KEY POINTS
BTS talked about introducing their sisters to group members during an interview in 2014
The members answered by simultaneously pointing at each other
V explains why Jimin was the best choice amongst the members
BTS members once revealed which members they would introduce their younger sister to during an interview back in 2014 while promoting the band's debut studio album titled "Dark & Wild."
During the interview, the BTS members were asked about which member they would introduce their younger sisters to if they had to.
"If you had a younger sister.. I really have a younger sister," said RM while reading out the question.
The members answered by simultaneously pointing at each other on the count of three. They chose a variety of answers and Jungkook even jokingly picked himself. Jimin was selected by the majority of the members whereas Jin and Suga were not picked by any of them.
"I think it's Jimin," RM said while stating that Jimin had the highest number of votes amongst the members. Meanwhile, Suga looked around and mentioned that he did not receive any votes.
BTS' member V who also has a sister picked Jimin as his answer. He further explained that he chose Jimin because of his innocence and kindness, as per Koreaboo.
"First Of all, Jimin is a very innocent boy. He's very kind-hearted. And I also have a sister, I think Jimin is not that bad," said V. However, he also mentioned that Jimin's kindness was also a flaw as he's too nice at times.
"But he's too nice, I'm worried that it's actually not too good," he further added.
After V explained why Jimin was the best choice amongst the members, Jin asked V if he would really introduce his sister to Jimin and the singer instantly replied with a "No."
The clip ended with the members bursting into laughter at V's blunt reply and Jimin cutely saying "Thankyou" in Japanese.
Here's what the netizens had to say about the members' choices on YouTube:
"The ones who do have sisters chose Jimin. Lol"
"Why is every interview of BTS such a mess"
"Jungkook be like: Love Yourself"
"Jin doesn't trust anybody"
"Basically Jimin is the perfect boyfriend"
"Tae didn't even think for a second before denying."
"No one's gonna talk about how cute Jimin is when saying 'kamsamnida' while pouting?!"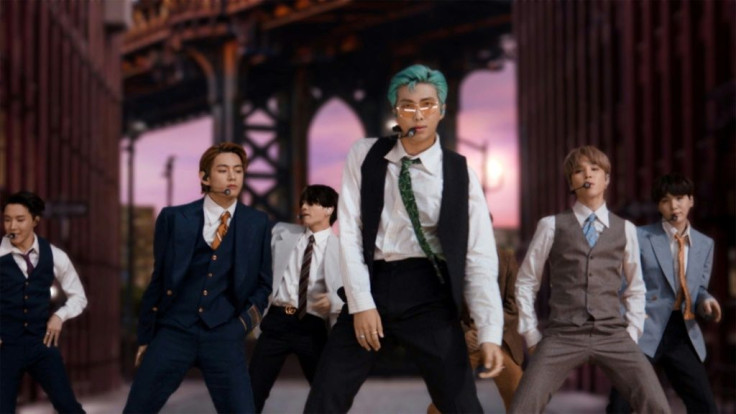 © Copyright IBTimes 2022. All rights reserved.
FOLLOW MORE IBT NEWS ON THE BELOW CHANNELS