Build With Anchorage Officially Debuts, Provides Traditional Businesses New Way To Integrate Blockchain Technology
KEY POINTS
Anchorage Digital has a new offering to the business sector
It allows businesses to integrate blockchain technology
Build With Anchorage includes API-based solution for institutions
Anchorage Digital, the digital asset platform offering custody, trading and financing services, has launched Build with Anchorage, which provides a new way to link traditional businesses to blockchain technology.
The new offering includes Application Programming Interface-based (API) solution for institutions. API is a software intermediary that enables applications to communicate with each other. With the Build with Anchorage, these APIs include custody, staking, trading and settlement.
This latest offering aids companies in implementing their cryptocurrency strategies from the idea generation stage all the way to long-term regulation aid. "The hands-on partnership with Anchorage allows clients to design and test their own bespoke crypto solutions, bring them to market and plan for their long-term compliance needs post-rollout," the company said in a post on Medium.
With "a dedicated team of industry-leading solution architects, integration engineers and deployment strategists," Build with Anchorage use case spans "banking, fintech and financial services," the company noted further.
In an exclusive interview with International Business Times, Diogo Mónica, president and co-founder of Anchorage Digital, answered a few questions related to the company's new offering and shared his outlook on the cryptocurrency market.
When asked what this new offering is all about, the executive said, "Build With Anchorage is a full-stack infrastructure offering that provides institutions safe, secure and regulated access to the crypto ecosystem."
"The new offering allows our institutional-only client base to unlock the power of Anchorage APIs, partnering hand-in-hand with our team to create bespoke crypto products," he added. "As the first federally chartered crypto bank, Anchorage provides our partners the technical and regulatory expertise they need to build top-of-the-line crypto products that meet the highest standards of security and compliance."
The executive also underlined that "Build With Anchorage represents a major step forward for expanding digital asset products beyond the crypto industry itself. "Anchorage's crypto infrastructure is key to realizing a future where every business is a crypto business," he said.
The cryptocurrency is currently in a bear market, and IBT asked Mónica why Anchorage is making this kind of move at a time like this. "We are launching Build With Anchorage in response to growing client demand for safe, secure and regulated access to the digital asset economy," he revealed.
"Five years ago, Anchorage started by offering custody services because that was the most pressing need in the early days of the industry. But custody was just the start, and we have continued to add other offerings to meet the changing needs of our client base," he added.
"Build With Anchorage represents our growth as a fully integrated digital asset platform for institutions — offering custody, trading, financing, staking, governance and more. As the crypto ecosystem continues to evolve, Anchorage is here to enable safe, secure and regulated institutional participation in the digital asset economy," Mónica explained.
IBT also asked the Anchorage executive about his outlook for institutional crypto. In response, he said, "At Anchorage, we are using the bear market as an opportunity to build. Anchorage is an institutional platform, and what we see is that institutions have a very long-term horizon. Banks and other institutions are naturally geared to the future, so they bake market volatility into their planning."
"Build With Anchorage and other partnerships demonstrate just how institutions are taking a long-term approach to crypto. At the end of the day, crypto is here to stay — and so are our institutional partners," he said further.
This new offering is a game-changing move from the company in anticipation of the growing adaptation of crypto or digital currencies. While blockchain is just an emerging technology right now, there is a great chance that it will become a norm in the future, much like online payments, and traditional businesses have to fully embrace it to stay alive, or at least relevant.
With the flexible APIs provided by the new offering that allows partners to connect programmatically, traditional businesses can stay up to date with the ever-evolving world.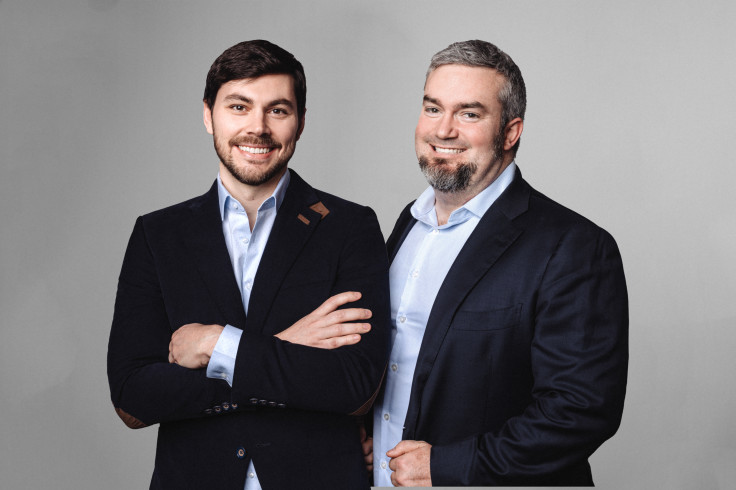 © Copyright IBTimes 2022. All rights reserved.
FOLLOW MORE IBT NEWS ON THE BELOW CHANNELS