Building Innovative Digital Engines to Facilitate Digital Transformation
Grazitti Interactive has come a long way from being a garage startup to a giant global digital marketing enabler.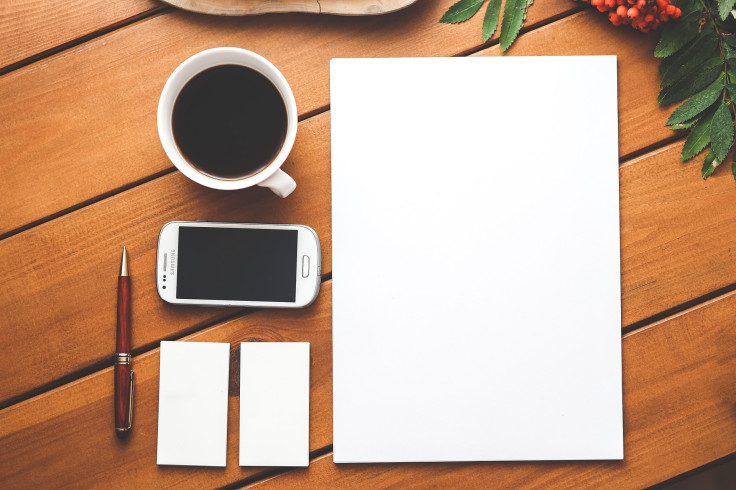 The world was suddenly a different place when millennial "digital natives" grew up and rejected wholesale, the traditional marketing techniques.
Thus, American best-selling author Seth Godin realized, "Marketing is no longer about the stuff that you make, but about the stories you tell." Oxford University Research found, "People don't share facts, they share emotions."
An analysis of smartphone users in the U.S. found Millennials engage with their smartphones 63 times a day, while Gen Zers unlock their phones 79 times a day. Meanwhile, a Bank of America survey of 23,000 adults, found that on any given day, Millennials engage more with their smartphones than with human beings. However, they do keep in touch with friends on the smartphone, exchanging ideas, and relating daily experiences with products and services.
This became a strong reason for smart, forward-thinking brands to engage in digital marketing to reach millennial consumers. According to Integrated marketing communications experts, Joe Pulizzi and Newt Barrett, "Word-of-mouth marketing has always been important. Today, it is more important than ever because of the power of the Internet."
Launch of Grazitti
It is in this backdrop that the global digital services provider, Grazitti, was launched in April 2008.
Grazitti is the brainchild of Neeta Ramsisaria, founder and company COO, and Alok Ramsisaria, its CEO. The company, which began as a classic garage startup with a couple of employees, now has a team of over 1,200 innovators and a client base from start-ups and mid-sized companies to Fortune 500 companies. Headquartered in Panchkula, Haryana, India, it has global reach, with offices in US, Singapore and Australia.
Grazitti business model and strategic partnerships
The Grazitti business model is founded on a few core timeless principles -
* Be discoverable, accessible and customer-friendly
* Be economically feasible, providing cost-effective, timely and high-quality
business solutions.
* Be scalable through readiness to work on pilot projects or multi-million-dollar businesses.
* Be Flexible on time and materials, fixed cost and retainers.
* Be employee first in policies and values.
Moreover, as good fortune would have it, one of Grazitti's early customers was an exciting new startup, Marketo, which represented the B2B marketing automation platform in Silicon Valley. Partnership with Marketo enabled Grazitti to grow exponentially, swiftly increasing its client base and services offered.
Grazitti's cutting-edge techniques for marketing automation and cloud innovation services, and its enterprise search platform led to word-of-mouth referrals that significantly helped enhance the client base beyond Silicon Valley, especially high-tech U.S. businesses.
Furthermore, the Grazitti leadership realized very early in their venture that Millennials, having grown up in a culture of shared information, consistently engage in honest discussions about pros and cons of products and services, and therefore have tremendous power over the spending choices of their peers. This understanding was critical to Grazitti as it focused its business on enabling marketing to Digital Natives.
Moreover, Grazitti's strategic partnerships with technology pioneers like Marketo, Salesforce, Google, Alteryx, Microsoft, Adobe, Lithium, Optimizely, Acquia, Shopify and Jive, and its extensive web services like websites, applications, portals, communities and e-commerce stores, widgets, discussion forums and blogs, content management systems, mailers, and landing pages, helped propel global businesses toward impactful digital marketing.
On the other hand, with Big Data rendering web search ineffective, and with Enterprise Search software climbing another notch to a new category defined as "Cognitive Search", Grazitti, rose to the occasion, launching SearchUnify, a cognitive-oriented search engine which is currently at the forefront of technologically-powered information searches.
So Why Choose Grazitti?
Therefore, Grazitti offers its customers speed, flexibility, and cost efficiency coupled with deep technical capabilities, to transform their businesses for a digital age through:
*Agile Delivery - Designers, developers, quality analysts and project managers follow agile processes to ensure quality delivery within the required timeframe.
*Business Mindset - Grazitti thinks as a partner, not just a vendor of services, understanding customer requirements and suggesting optimal solutions to scale, streamline and grow a business.
*Quality Focus - Grazitti offers exemplary Quality Assurance services to ensure everything is done, bugs are discovered and fixed throughout the duration of the project and beyond.
*Technical Expertise – Grazitti has acquired cross platform expertise, and in-depth understanding of cloud technologies, to provide clients timely, affordable marketing technology solutions.
*World Class Designs – Grazitti has extensive experience in designing interactive product UI/UX, SCORM compliant e-learning courses, and compelling marketing material to enhance client branding and education capabilities
*Offshore Pricing – Grazitti has a unique capability to offer world-class services coupled with offshore pricing to increase client Return on Investment (ROI).
Milestones achieved to date
Meanwhile, Grazitti's tireless efforts to serve its clients through impactful innovative digital solutions have not gone unnoticed.
* In 2022, was listed among the top 5 companies as IT leaders for HubSpot services.
* In ISG provider LensTM Salesforce Ecosystem Partners Report of 2022, named "Product Challenger."
* Named as one of the top 5 companies as IT leaders for HubSpot services in 2022.
* Awarded "Great Place to Work" certification for the third time consecutively.
* Recognized by Google as a 2022 Premier Partner
* Recognized as a Top Big Data Company by Data Magazine UK
* Recognized as one of the best UI/UX design agencies in Sunnyvale by expertise.com
* SearchUnify elevated from an enterprise search engine to a unified cognitive platform.
* SearchUnify was named a Strong Performer in The Forrester Wave™: Cognitive Search, Q3 2021
* SearchUnify was recognized as a leader in the G2 Spring 2022 Grid® report for enterprise search for the eighth time.
Working on the frontlines of enabling digital marketing, Grazitti is living every day, the words of late American entrepreneur Steve Jobs, who said, "Think different."
© Copyright IBTimes 2023. All rights reserved.