Burger King Customer Pulls Gun On Employees For Order Being Too Slow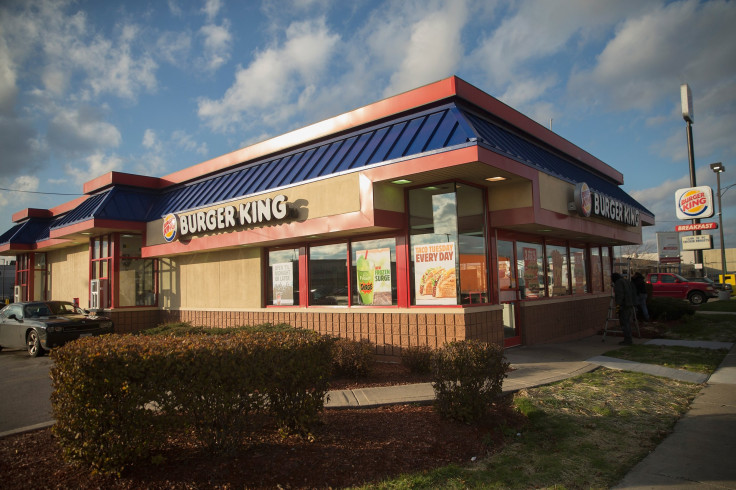 A family outing Saturday at a Burger King in Lawrenceville, Georgia, escalated when a man allegedly threw drinks and pulled a gun on the restaurant's staff, police said. The male customer, who was arrested following the alleged incident, was apparently frustrated with the slow service of the employees.
Emanjula Daracus Brown visited a Lawrenceville Burger King on Dec. 23 with his wife and three kids where he became "irate" while waiting for his food, according to the Atlanta Journal-Constitution (AJC). Employees alleged that Brown, 38, began to throw drinks at the staff as he and his family waited for their order. Brown also pulled out a gun out and pointed it towards the workers.
Brown claimed that he asked the manager to get off her cell phone because she was allegedly doing so while customers were waiting for their food. The manager reportedly "responded very rudely and began to get in his face," the Dayton Daily News reported.
"Emanjula said he was being polite and did not provoke her and even then [she] threw a cup full of liquid at Emanjula," a police report said, according to the Gwinnett Daily Post. "Emanjula said he responded by throwing a drink back at her after she threw one at him [and he] began to get upset and demanded his money back from the business. After Emanjula threw his drink at [the manager], she grabbed a cup of coffee and threw it at Emanjula ."
"Emanjula explained after the coffee was thrown on him, [the manager] threatened to throw a container of hot oil at Emanjula, to which he responded, 'I wish you would,' and that was all he said," the report continued.
The report further detailed that Brown's wife, Lacorsha Burton, went to the family's car during the argument to retrieve a gun. Brown informed the police that he prevented his wife from taking action with the weapon. Instead, Brown claimed to have placed the gun in his back pocket.
Police examined the Lawrenceville Burger King's surveillance footage of the incident before making the arrest, the AJC reported. Brown was charged with battery, aggravated assault, possession of a firearm during the commission of a felony, criminal trespass, misdemeanor third-degree child cruelty and a felony third-degree child cruelty.
Brown was released from jail Christmas Eve on a $1,850 bond. Burton and the Burger King's manager were not charged in connection with the incident.
© Copyright IBTimes 2023. All rights reserved.