Cable Cord-Cutters Can Get Showtime On Apple TV Just In Time For 'Ray Donovan' And 'Masters Of Sex'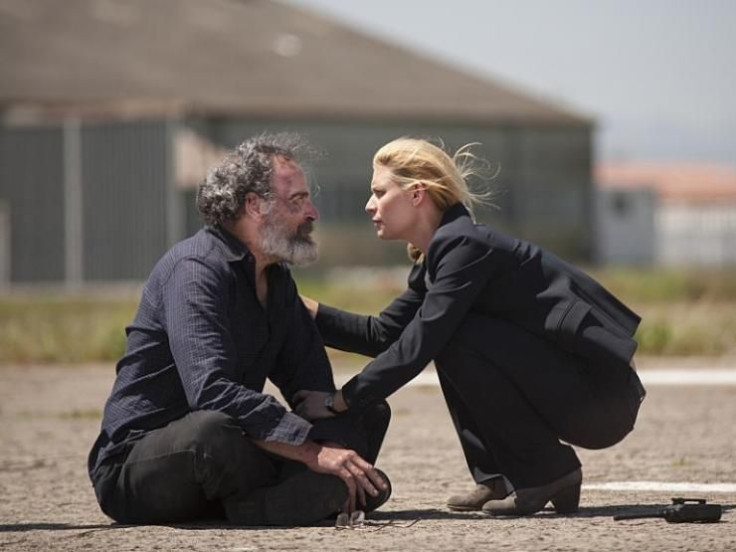 In a move that further advances the drumbeat for cable cord-cutters, a stand-alone version of Showtime will be available without a cable subscription for the first time this summer, the network's parent company, CBS Corp., announced Wednesday. The new service will launch exclusively on Apple devices just in time for the new seasons of the Showtime original series "Ray Donovan" and "Masters of Sex," both of which premiere July 12.
Showtime's announcement comes two months after its rival HBO launched its own over-the-top service, HBO Now, on Apple devices. Showtime's new service will be called simply "Showtime," a brand name "already embraced by consumers," as CBS put it.
Les Moonves, chief executive officer of CBS Corp., has been hinting at the new service for some time. At an investor conference in March, he said "the floodgates are open" for over-the-top television. And during the company's most recent earnings call, he promised the service would debut in the next few months.
In a statement Wednesday, Moonves said, "Going over-the-top means Showtime will be much more accessible to tens of millions of potential new subscribers."
Showtime will be available to iPhone, iPad, iPad Touch and Apple TV users for $10.99 per month. (HBO Now, by comparison, is $14.99 per month.) The product is expected to launch on additional platforms soon. Subscribers will gain access to both on-demand content and live Showtime broadcasts.
CBS has been among the more aggressive media networks in terms of offering over-the-top content. The company launched an online version of the CBS broadcast network last year. Together with over-the-top "skinny" cable bundles from Dish Network's Sling TV and Sony's PlayStation Vue, TV programmers are hoping they can entice younger viewers weaned on free, on-demand content. Ratings data shows viewership on traditional linear cable was down almost across the board last year.
Christopher Zara is a senior writer who covers media and culture. News tips? Email me here. Follow me on Twitter @christopherzara.
© Copyright IBTimes 2023. All rights reserved.