Caitlyn Jenner-Kim Kardashian Feud? Pregnant Star Upset Over Vanity Fair Cover: Report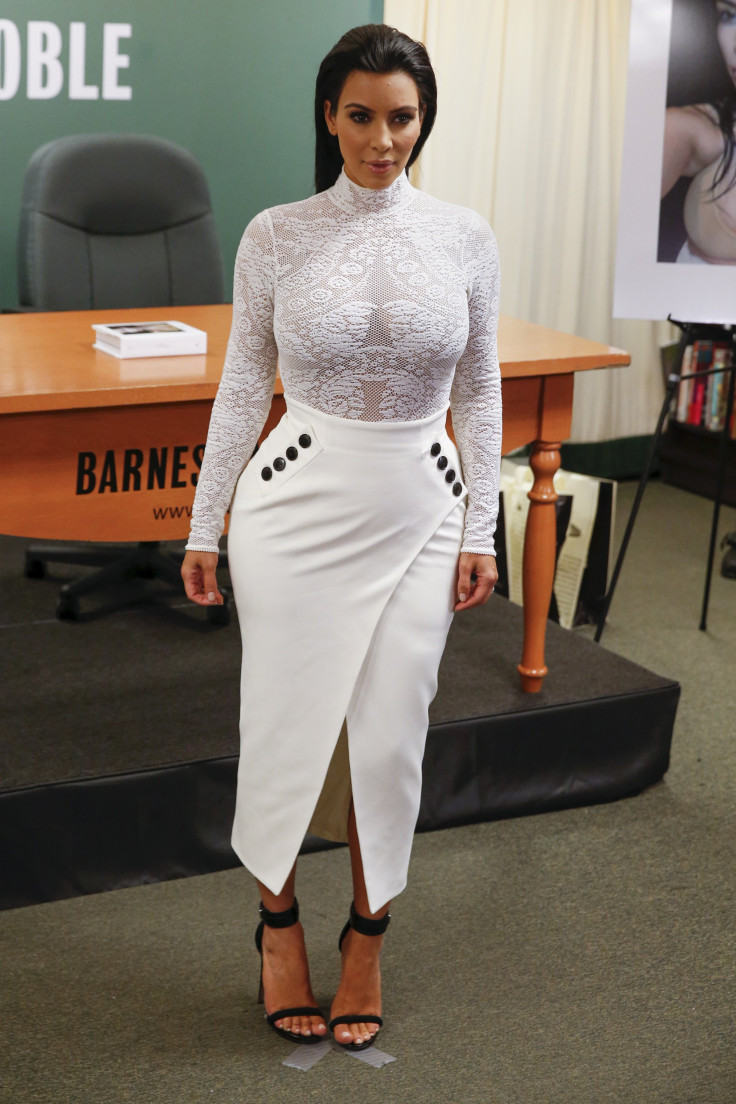 Uh oh. There could be a minifeud brewing in the Kardashian-Jenner family if rumors are to be believed. Caitlyn Jenner revealed her new look on the cover of Vanity Fair Monday, which is only a day after Kim Kardashian announced she is pregnant with her second child. Jenner was supposedly asked to hold off on the Vanity Fair reveal, but refused, a source told Radar Online Monday.
"Kim is a little bummed because she supported this transition so much more than the rest of the family and feels that she was owed the proper respect of holding it off for a couple more days," the insider said. "But Caitlyn knew that if she did not do this, it would leak and that is the last thing that she wanted."
On the "Keeping Up With the Kardashians" reality show, Jenner was known as a pushover. But now that she's made her transition to Caitlyn, things are different. "She intends to be in complete control over all of this as she has been so far," the source added.
Though Jenner decided to go though with her debut Monday, it wasn't because the Kardashians didn't try to stop her. "Kris and other family members asked Caitlyn to hold the Vanity Fair cover and her big reveal until after Kim's pregnancy got the proper publicity, but she refused to do so!" the insider said.
If there's truly any animosity between Caitlyn and Kim, it won't be spotted on social media. The pregnant fashionista expressed her public support after the Vanity Fair cover was revealed. "How beautiful! Be happy, be proud, live life YOUR way!" Kim tweeted. She also asked her 32.2 million followers to follow Caitlyn on Twitter too.
But Kim didn't keep her focus on Caitlyn for long. Next, she posted a message about going to the Counsel of Fashion Designer Awards Monday.
Follow me on Twitter @mariamzzarella
© Copyright IBTimes 2023. All rights reserved.