California Fires 2018 Update: Death Toll, Missing Persons, Level Of Containment
Two huge wildfires in California, the "Camp Fire" and the "Woolsey Fire" are still burning, though firefighters have made some progress in containing them.
According to reports, there are 103 people missing in Butte County, the site of Camp Fire, which officials have called the most devastating wildfire in state history. Most of the missing are believed to be senior citizens from the small town of Paradise, located north of Sacramento and east of Chico.
Camp Fire is about 35 percent contained, while the Woolsey Fire in Southern California, is about 47 percent contained.
Forty-eight fatalities have been confirmed for the fire in Butte County, with over 8,800 structures destroyed -- about 7,600 of these were homes. The total number of acres burned in Northern California is 135,000.
Twitter user Ryan Sabalow shared a photo of Camp Fire refugees camping in a Walmart parking lot in Chico.
The Woolsey Fire is located in the Los Angeles and Ventura counties, and has had 2 confirmed fatalities to raise the overall death toll in California to 50. Over 50,000 structures are in danger and 435 have been destroyed. The total number of acres burned in this Southern California fire is 97, 620. CNN reported that 170,000 people had been evacuated in Los Angeles County.
A smaller fire in Ventura County, the "Hill Fire," has burned about 4,531 acres and is 94 percent contained.
Three firefighters have been injured in Camp Fire and three more have been injured in Woolsey Fire.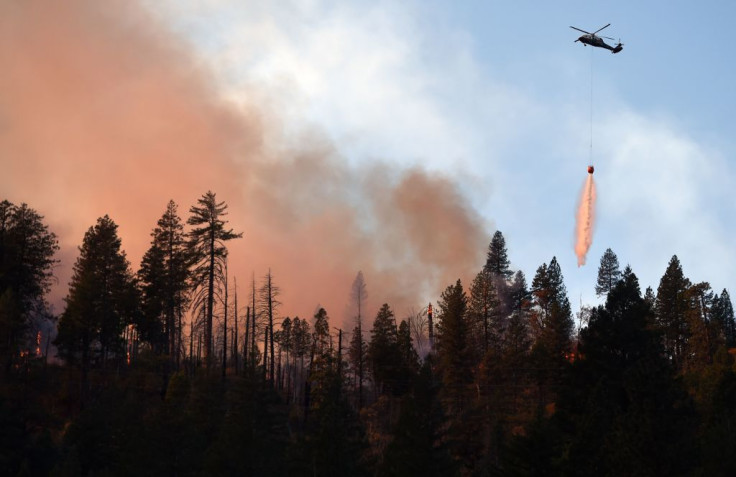 © Copyright IBTimes 2023. All rights reserved.