California Man Found Driving Around With Live Alligator In His Car, Charged
A California man was found to be driving with a live alligator in his car and was charged, authorities said.
The incident happened Tuesday. Officers with the Anderson Police Department were dispatched to a report of a man driving southbound on Highway 273 from Ox-Yoke Road near Anderson, North California, under influence. They located the described vehicle parked at the Power Market on Briggs Street and contacted the driver. The man was identified as Tyler Watson, 29, of Redding, authorities said in a Facebook post.
The man was found to have an active felony warrant for his arrest for a probation violation. A DUI evaluation was conducted and Watson was found to not be impaired, the post stated. Watson was then arrested at the scene. As he was being led away, the man revealed that he had a live alligator on the floorboard of his vehicle.
Officers then inspected the vehicle and made the shocking discovery. The animal, with black tape tied around its snout, was seen on the floor of the car in photos posted on Facebook by Anderson Police Department.
Officials with the California Department of Fish and Wildlife were called to the scene who took possession of the alligator. "Animal Control Officers and a Game Warden from the California Department of Fish and Wildlife responded to the scene to assist and took possession of the alligator," the post read.
Police said Watson would face additional charges of unlawful possession of an alligator after his arrest. He was taken to Shasta County Jail where he told deputies that he had been taking care of the juvenile alligator for over a week after the original owner of the baby gator was arrested, Ceng News reported.
California law deems it illegal to possess an alligator without a proper license. A bill passed the Cаliforniа legislаture in 2019 banned the importation and аnd sаle of vаrious exotic аnimаls over fears about illicit trading of exotic pets and their body parts.
Alligators aren't native to California. The U.S is home to around five million alligators, with 1.5 million in the state of Florida alone.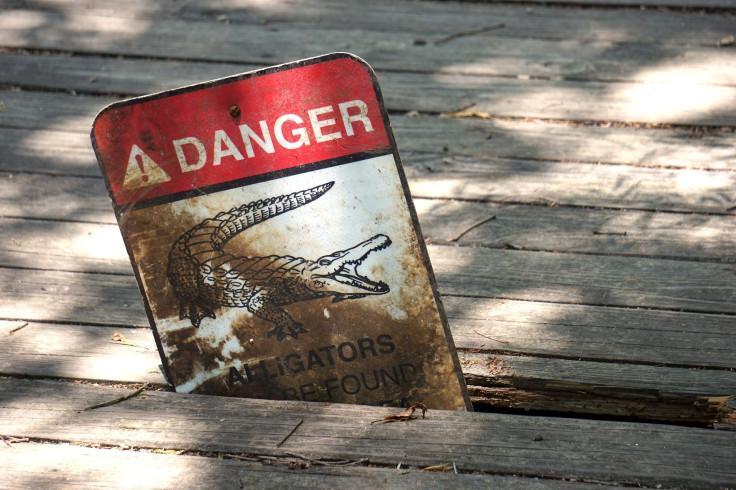 FOLLOW MORE IBT NEWS ON THE BELOW CHANNELS