California Man Heroically Saves 92-Year-Old Neighbor Stuck In Burning House
A California man is being hailed a hero for saving his 92-year-old neighbor's life after he got stuck inside his burning home.
Harold Kaler was on his electric reclining chair in his home in Winding Oak Drive and Madison Avenue on Monday when a fire started. The blaze that started in the garage caused a power cut in the house. With no electricity, Kaler had no way to prop the chair back up and get out. Kaler remained stuck just a few feet away from the fire. Moreover, the ramp he uses to leave the house was also engulfed in flames.
"I would have just sat there. I couldn't get out of the chair," Kaler said, WRAL reported.
A neighbor noticed the fire and told Erik Bean about the fire. Bean rushed toward the burning house with a fire extinguisher. Luckily, the door to Kaler's home was unlocked and the helpful neighbor ran inside. "Smoke was billowing into the garage and the door itself to the garage was glowing red," Bean said, KAKE reported.
Inside the house, Bean found Kaler lying on the chair. He helped the elderly man get out of the recliner, grabbed his walker and helped him walk out of the house. He was able to get Kaler out of the house before Sacramento Metro Fire arrived at the scene.
Bean's quick action has gained him praise. Bill Kaler, the elderly man's son said he was not home at the time of the fire and is relieved by his neighbor's help.
"I think that's very kind, but very overstated. It was just the right thing to do. Now that I have a little time to reflect on it, I did put myself in personal harm or harm's way, but I would do it again," Bean said, the outlet reported.
Kaler said he is grateful to his neighbor for his help. "He got me up and got me out of the place, and I was really thankful for that," Kaler said.
The fire department was able to contain the blaze and are yet to identify what caused the fire.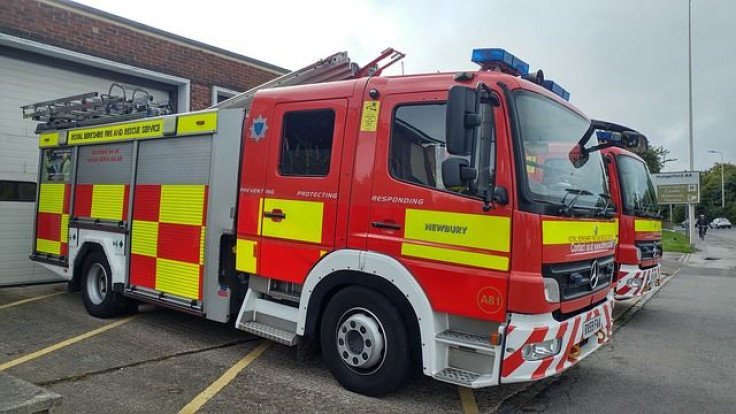 FOLLOW MORE IBT NEWS ON THE BELOW CHANNELS