Woman Pretends Neighbor's Vehicle Belongs To Her And Sells It To 'We Buy Junk Cars'
KEY POINTS
The accused woman signed an affidavit saying the vehicle belonged to her
Lequida Sanders had bought the 2004 GMC Yukon for her daughter and was baffled when it went missing
Her daughter was told that a wrecker came to the apartment complex and drove away with her car
A Mississippi woman sold her neighbor's car to a junkyard after pretending the car belonged to her. The woman is now facing felony charges for selling off the vehicle that she didn't own.
The incident came to light Wednesday afternoon after Lequida Sanders found out that the car she bought for her daughter, Pamela Owen, couldn't be found. Owen found out from a maintenance worker in her apartment complex that a wrecker drove away with the 2004 GMC Yukon that Sanders bought for her, according to ABC and CBS affiliate WLOX.
"I've never heard of anything like this!" Sanders said. "I'm confused, but it happened."
Sanders said the only possibility was that Owen's neighbor contacted 'We Buy Junk Cars' and pretended to be the SUV's owner, as reported by WLBT.
"I guess her neighbor came out 'saying this is my vehicle and I'm gonna sell it,' and that's what she did!" Sanders said.
"The wrecker took a picture of a woman who signed an affidavit saying this was her vehicle. They paid her $275, and they just took my daughter's vehicle," the shocked mother added.
Baffled by what happened, Sanders decided to call the junkyard's owner. "I called them [We Buy Junk Cars], and the lady said, 'you can get the vehicle back if you pay $275 and a storage fee. I called the owner and asked why they took the vehicle without a title in the first place, and he told me it was legal."
To Sanders' surprise, the owner of 'We Buy Junk Cars' was right. If the concerned vehicle is more than 10 years old, anyone in the state can sell the car to a scrap metal dealer without a title, as per the law in Mississippi. Along with showing their driver's license, the seller needs to do nothing more than signing an affidavit that states the car belongs to them.
However, when incidents like this occur, JPD revealed that the fake seller could face a felony if the actual owner wants to press charges. If convicted for an auto theft crime, an individual could be punished with a fine or 10 years behind bars.
JPD Commander Sequerna Banks also revealed that Owen isn't the first person to be the victim of such an incident.
"It's happened in the past where we've recovered cars from this location for complainants," Banks said. "During Christmas time, you have all kinds of weird things happening when people are looking for money. This is not our first time seeing this."
Banks cautioned vehicle owners by saying, "keep an eye out or have a neighbor or a friend help too. If they are missing, the first thing you should do is report it to the police."
As of now, Sanders said they are pressing charges against her daughter's neighbor.
"No doubt we're pressing charges. We've filed a theft report, and JPD has to do an investigation, but she could be charged with auto theft," Sanders said.
Still unable to believe what happened, the mother added, "It is very crazy, my daughter cried a little bit, but then she laughed. I don't agree with it; you should still have to check for a title."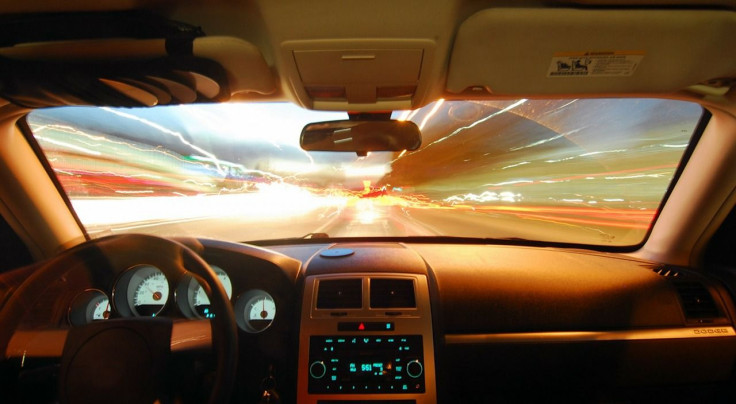 FOLLOW MORE IBT NEWS ON THE BELOW CHANNELS