California Man, Popular For 'Double Rainbow' Viral Video, Dies
A man in California, whose "Double Rainbow" video took the internet by storm, died Saturday at the age of 57. He learned of an unspecified illness after undergoing testing for the coronavirus.
Paul Vasquez, who goes by "Yosemitebear" on social media, passed away at a hospital in Mariposa County, the Coroner's office told the Modesto Bee.
The video, which dates back to 2010, was widely celebrated in the nation, in part because it documented Vasquez's unrestricted emotions at the sight of the rainbows. "It's a double rainbow all the way across the sky!" he said, "It's so bright!" He was heard laughing in the video, shouting, and even sobbing.
The 3-minute, 29-second video, which was shot from his mountainside home overlooking the Yosemite Valley, garnered over 46 million views to date. Vasquez noted in the caption his camera could not capture the "vivid intensity" and brightness of the set of the rainbows.
Jimmy Kimmel, the late night talk show host, tweeted about the video later that summer, furthering his popularity. Vasquez soon made it to numerous TV shows and commercials, including a smartwater advertisement with Jennifer Aniston. He also appeared in Delta Air Lines and Microsoft commercials.
Vasquez was the first-ever to be nominated as the Viral Video Star in People's Choice Award after it introduced the category.
"His 'Double Rainbow' basically wrote the book on what a viral video was," his friend, Robert Borchard, said Sunday. He called Vazquez an "amazing character."
It was unclear what caused Vasquez's death. He said in a Facebook post he was tested for COVID-19 on May 5 pending the result. "I'll get my results in two days, however at this point I'm fairly certain that I don't have it. I didn't have a fever. Something else is going on with me."
He posted May 3 he was feverish and had trouble breathing, but didn't want to visit a hospital. "Whatever happens I'm ready for it, I'm happy to experience it all, it might only be pollen and I'll have more time in my apartment, if it's the virus and it's my time to recycle I look forward to coming back to a new body and starting over, whatever happens I'm enjoying the ride."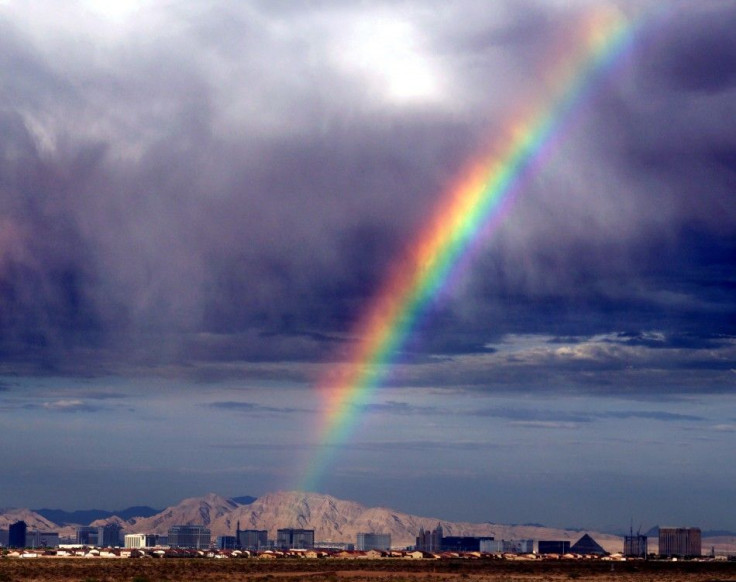 © Copyright IBTimes 2023. All rights reserved.