California Student Arrested For Allegedly Bringing Fentanyl To School, Causing Employee To Overdose
A 13-year-old student in California allegedly brought fentanyl pills to school, causing an employee to overdose on the deadly drug.
The child, who is a student of Chipman Junior High School in Bakersfield, was arrested for bringing nearly 150 fentanyl pills disguised as Percocet to school Friday.
A campus supervisor, who was searching the student after the latter got into an altercation with his classmate, got accidentally exposed, and overdosed on the pills, The Daily Caller reported, citing the Bakersfield Police Department.
A Kern High School police officer responded to the scene shortly after 9:00 a.m. ET administered Narcan to the supervisor before rushing him to a local hospital for treatment. The man was listed in stable condition, KERO-TV reported.
The police said the unidentified child was found to have 150 fentanyl pills in his possession, as well as $300.
It wasn't immediately clear if any of the pills were sold or given to other students. However, the authorities urged parents to check their children's backpacks for the distribution of the pills, a statement by the Bakersfield Police Department said.
The police are still investigating the matter.
The 13-year-old was charged with possession of a controlled substance for the purpose of sales, and was taken to a juvenile facility after his arrest.
The school was put on lockdown following the incident, but classes resumed the next day. The school and the police department are working in collaboration to investigate the issue and find out how the child acquired the pills.
According to the Centers for Disease Control and Prevention (CDC), people can still be at risk of exposure to fentanyl without ingesting it as the drug particularly is an "inhalation hazard." Likewise, the supervisor also reportedly came into contact with the drug by somehow inhaling it and not due to ingestion.
Fentanyl overdose deaths are on the rise now due to the potent opioid drug being used as a cutting agent for heroin, as well as being sold on the streets under the guise of prescription drugs.
The police statement listed signs of fentanyl overdose as small and constrained pupils, passing out, slow breathing, cold and wet skin, discolored skin to weak or no breath.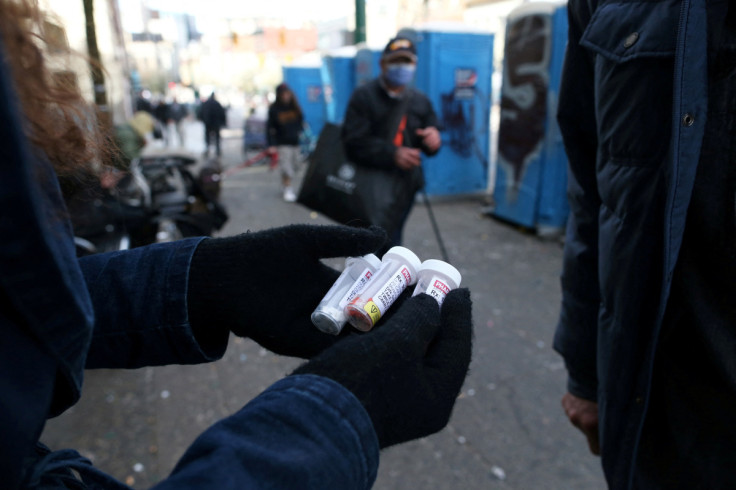 © Copyright IBTimes 2023. All rights reserved.
FOLLOW MORE IBT NEWS ON THE BELOW CHANNELS