'Call of Duty: Warzone' Season 2 Could Feature Zombies, New 'Cold War' Map And Nova Gas
KEY POINTS
"Call Of Duty: Warzone" Season 2 content reportedly hinted in-game
Zombies are speculated to arrive in the battle royale game
Several players discovered a mysterious computer from "Call Of Duty: Black Ops Cold War" Zombies mode
The Undead could come back to "Call of Duty: Warzone" with players reporting about discovering several in-game teasers suggesting their arrival along with a new "Call of Duty: Black Ops Cold War" map and Nova Gas.
On Feb. 11, several players discovered that in the "Warzone" rumble playlist, a mysterious computer from "Call of Duty: Black Ops Cold War" Zombies mode surfaced inside a hospital in Verdansk. The computer shows a string of ZAI/Activate_Zombies to the players when approached. However, it has no other function, even if it is being interacted with. Some players also reported that they encountered static screen overlays while venturing through the game's Rebirth Island.
In the background, players can hear the sound of marching as well as the Morse code. Reddit user Soggy_nugget86 shared a similar video, which appears to be an extension of the scare other players have discovered. The video features Russian voice lines, which user Wolf-of-icewrack translated as, "ispatch, this is Russian ship "Vodyanoy" channel 1-2, over, this is dipatch, requesting shipping permit to Verdansk, over, dispatch, cargo secured, all systems are fine. Get ready to go. Over."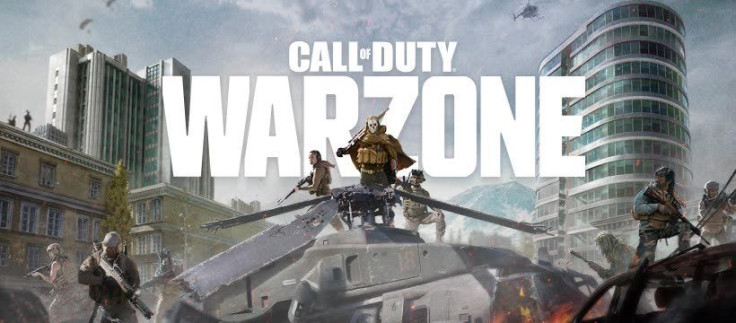 Twitter user EricMaynard translated the Morse code and claimed that it corresponds to a map coordinate, which could be the Military Base. Bunker 11 in Military Base used to house a nuclear warhead that Viktor Zakahev later took. Meanwhile, Twitter user KStidge shared that "Warzone" players can actually see the ship Vodyanoy in the game.
As for what the ship is transporting, players speculate that it could be the Nova gas. It is a gas that appears in the "Black Ops" lore in its Zombies mode. Meanwhile, Nova 6 is a biochemical weapon made by the Nazi, the Soviet and Coalescence scientists in "Call of Duty: Black Ops" continuity.
While all these details are still unconfirmed and unofficial, it is interesting to see how Raven Software would weave all the Zombies lore into the battle royale title. Players are advised to temper their expectations and take these details with a pinch of salt.
"Call of Duty: Warzone" is available on PC, Xbox One and PlayStation 4.
© Copyright IBTimes 2023. All rights reserved.
FOLLOW MORE IBT NEWS ON THE BELOW CHANNELS