'Call of Duty: Warzone' Season 3 Map, Next Zombie Location Leaked
KEY POINTS
"Call of Duty: Warzone" Season 2 is now live
The game is reportedly getting a mid-season update this week
"Call Of Duty: Warzone" Season 3 could apparently feature a new map
The mid-season update of "Call of Duty: Warzone" is anticipated to drop on the week of March 29 and new information about the game's Season 3 has surfaced online recently.
"Call of Duty: Warzone" Season 3 might get some sort of a "WW2" experience through a new map, according to reliable industry insider Tom Henderson. It appears that it might not be an entirely new map but something similar to Rebirth Island. While details about the said map are scarce, the insider is confident about his information.
"There will be a new Warzone map of some kind in 2022," he said on Twitter. "It might not be a full-fledged map, but we should be getting a WW2 experience in Warzone. Possibly a Rebirth Island type map. This goes against all the current bits of info flying around, but I'm confident in that."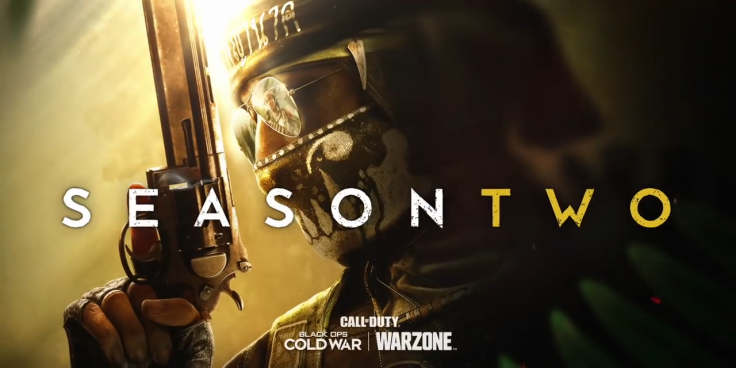 The insider added that this map is "in addition to a new map" coming to "Call of Duty: Warzone" in April. Unless, of course, there would be delays along the way. Henderson also teased that the map would be developed by Raven Software and not Sledgehammer Games.
Meanwhile, another "Call of Duty: Warzone" leak offered multiple potential locations for the Zombie outbreak. Currently, the Undead is within the hospital in Verdansk. However, according to insider ZestyCODLeaks, the zombies could spawn in the TV Station, the Bank, the Dam, the Stadium and the Superstore. The insider claims that the script files for Verdansk list these spots as possible zombie locations.
The script files are unearthed from "Call of Duty: Warzone" codes by dedicated data miners. However, it appears that the devs are too careful and have successfully hidden most details about the roaming undead. The game's third season is anticipated to commence with the full invasion of the zombies.
Most "Call of Duty: Warzone" fans believe in the fan-theory that a nuclear explosion is going to annihilate the undead, along with the Verdansk map. A new map, which could have been hinted at by Henderson, could then be introduced in "Call of Duty: Warzone" Season 3. However, since these are all unofficial, fans should take this information with a pinch of salt.
© Copyright IBTimes 2023. All rights reserved.