'The Callisto Protocol' Season Pass Loaded With New Content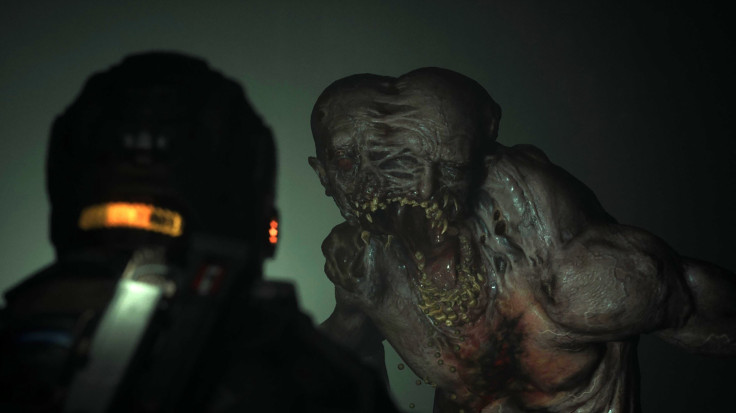 Striking Distance Studios' first title "The Callisto Protocol" already has a season pass lined up ahead of its Dec. 2 release.
While the title was meant to exist inside Krafton's PUBG universe, that was scaled back and "The Callisto Protocol" is now standalone. Game veteran and studio head Glen Schofield did confirm with Gamespot in a June interview that there would be "little tiny things" that connect the title back to the PUBG universe, especially as Striking Distance Studios is owned by Krafton.
The sci-fi horror is set in a maximum security prison located on one of Jupiter's moons, the titular Callisto, and a mysterious outbreak has turned a majority of the prisoners into horrific monsters. One of the only survivors and role players is prisoner Jacob Lee as he attempts to escape the prison and unravel the mystery of the outbreak.
Additional content will be available as a season pass and includes everything from new areas to explore to new story content. There will even be a playing mode called 'Riot' where players will have to battle waves of enemies while keeping their gear. Just over a dozen death animations have been added for players to unlock. "The Callisto Protocol" has heavily marketed how the main character can die. Schofield had mentioned in the Gamespot interview that players would likely die continuously due to the way the game had been set up.
Haptic feedback also has its own role to play, especially in regard to injuries in death. "Snapping a bone, that sort of thing, you want to feel that..." explained Schofield.
There's another option already up for players: the Contagion Bundle. The studio set up this version as the "ultimate survival horror experience" and reduced the amount of ammo and health packs available within the game. Players will have the chance to customize difficulty and a permadeath feature will be activated.
"The Callisto Protocol" won't be for sale in Japan as the title doesn't pass the country's CERO. The studio made the decision not to create a censored localized version for Japan and instead has offered refunds to Japanese preorders.
Tokyo-based game analyst Dr. Serkan Toto pointed out that video game censorship in Japan has become stricter since the founding of CERO in 2002. "It is also important to understand that, sometimes, Japanese games get 2 releases, one cut and one "gory" version," explained Toto. "The gory version typically sells better."
The title will be available for PS5, PS4, Xbox Series X|S, Xbox One and PC on Dec. 2.
© Copyright IBTimes 2023. All rights reserved.