Campaign 2016: Hillary Clinton Pitched Iraq As 'A Business Opportunity' For US Corporations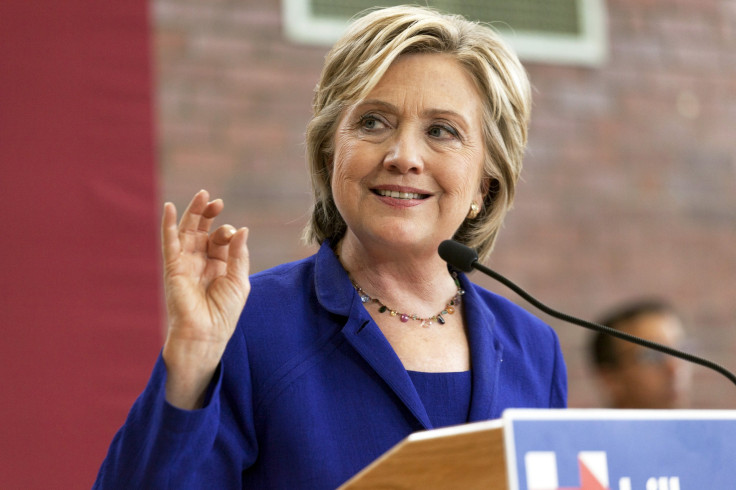 When then-U.S. Sen. Hillary Clinton voted to authorize the war against Iraq in 2002, she justified her support of the invasion as a way to protect America's national security. But less than a decade later, as secretary of state, Clinton promoted the war-torn country as a place where American corporations could make big money.
"It's time for the United States to start thinking of Iraq as a business opportunity," she said in a 2011 speech.
The quote was included in an email released by the State Department on Wednesday that specifically mentioned JPMorgan and Exxon Mobil. JPMorgan was selected by the U.S. government to run a key import-export bank in Iraq and in 2013 announced plans to expand its operations in the country. Exxon Mobil signed a deal to redevelop Iraqi oil fields. JPMorgan has collectively paid the Clintons and the Clinton Foundation at least $450,000 for speeches, and Exxon Mobil has donated over $1 million to the family's foundation.
Clinton's comments pitching Iraq as a business opportunity for American corporations predated her declaration this year that her vote for the war was a "mistake." Clinton's rivals for the Democratic presidential nomination in recent months have signaled that the Iraq War could become a key way of setting themselves apart from the former secretary of state -- especially because her comments resurrect longtime concerns from war critics.
In the aftermath of the Iraq War, the Bush administration pushed to privatize wide swaths of the Iraqi economy. Many prominent political voices charged that the conflict was not about national security or a humanitarian mission against a dictator but was instead an attempt to use military force to open up Iraq's closed economy to foreign corporations -- including oil giants like Exxon Mobil.
In 2007, for example, then-Sen. Chuck Hagel, R-Neb., said: "People say we're not fighting for oil. Of course we are. They talk about America's national interest. What the hell do you think they're talking about? We're not there for figs." That same year, former Federal Reserve Chairman Alan Greenspan wrote: "I am saddened that it is politically inconvenient to acknowledge what everyone knows: the Iraq war is largely about oil." Former General General John Abizaid said of the war: ''Of course it's about oil, it's very much about oil -- and we can't really deny that."
In the email that referred to Clinton's portrayal of Iraq as a business opportunity, the Clinton-run State Department called Iraq a "market where your companies can make money," and said that in meetings with corporate executives, "U.S. government officials returned to the theme that the U.S. government stands ready to help U.S. firms operating in Iraq."
The dispatch also noted that Clinton's deputy, Tom Nides, hosted an event "on investing in Iraq with senior executives from 30 U.S. companies and senior representatives from the U.S. and Iraqi governments."
© Copyright IBTimes 2023. All rights reserved.