Can Bernie Sanders Beat Hillary Clinton? Why Latino Voters Matter In Democratic Primary Race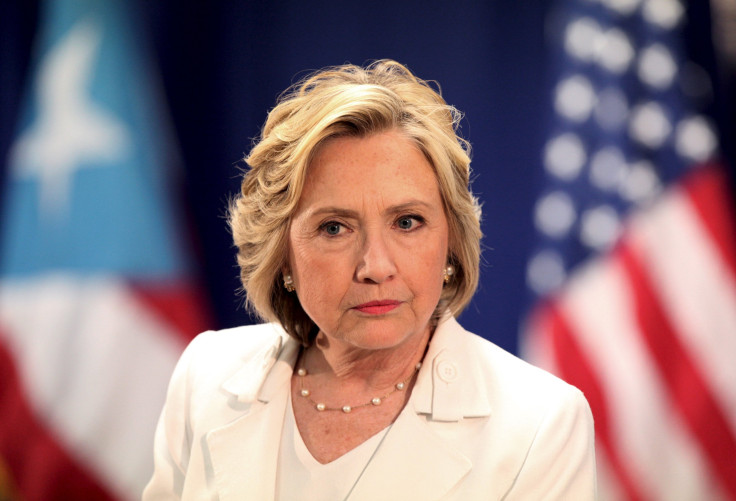 Hillary Clinton received a gift from Latino voters in 2008 when the then-senator was in a close race to clinch the Democratic nomination for president. Whenever Senate colleague Barack Obama would inch closer to securing the nomination, Clinton was able to rally Hispanics in major states like California, Florida and Nevada to keep her in the running.
Choosing Las Vegas as the site of the first Democratic debate Tuesday night highlights the importance of Hispanic voters to Democrats. They're the fastest growing eligible voting population, they can provide vitality to a candidate in a primary like Clinton enjoyed in 2008, and they make up a voter bloc that has voted consistently for Democrats and could tip the scales for the party in key general election swing states in November 2016.
"If Democrats are going to win in 2016, they need to not only do well among Latinos -- and we would assume they would based on previous performance -- but they also need to turn out Latinos in some of the battleground states," said Louis Desipio, a professor of political science at the University of California, Irvine. "One thing that the Democratic leadership should be paying attention to is: Who has the most skill at doing the sort of get-out-the-vote efforts that President Obama did so well with Latinos?"
Top Democratic candidates Clinton, Vermont Sen. Bernie Sanders and former Maryland Gov. Martin O'Malley are hoping to bolster their positions with Latinos through smart hiring on the campaign trail, working to secure coveted endorsements that pull weight in the Hispanic community and through grassroots organizing that reaches and identifies potential voters who never have cast a vote.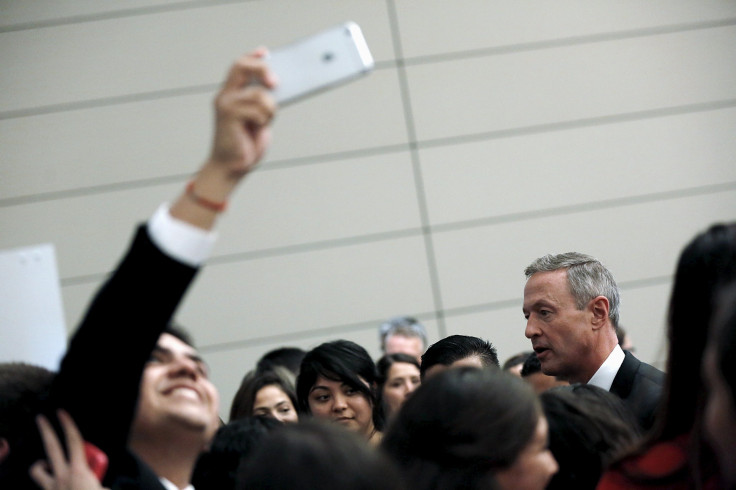 Clinton appears to be looking to repeat her 2008 run when she beat Obama by 2-to-1 with Hispanic voters in the primaries. She hired an undocumented immigrant to head up her Latino outreach early in the campaign this year. She has the most political endorsements of any of the candidates in the field, Democrat or Republican, and that includes the recent pick-up of Julian Castro, the young Housing and Urban Development secretary -- and a Latino -- who has often been talked about as a potential vice presidential pick for Clinton should she make it to the general election.
But, while she has a proven history of reaching Hispanic voters, she faces challenges from Sanders and O'Malley, both of whom want to connect by talking about issues that matter to Hispanic voters. Their biggest challenge may be to boost name recognition among Latinos, something with which Tuesday's national debate should help.
"We recognize that Latinos are a critical part of the political revolution," Arturo Carmona, the national Latino outreach director and southwest political director for the Sanders campaign, said, referencing the campaign's slogan. "I think that Senator Sanders' platform and agenda in calling for a real political movement, one that puts it to Latino voters the way it is. Not only around immigration or health or education, but also around criminal justice, the detention centers and private systems and all of these issues that few candidates have confronted."
Sanders recently secured his first Congressional endorsement from Rep. Raúl Grijalva, D-Ariz., a Hispanic congressman. Grijalva told International Business Times Sanders' approach to Latino voters as a diverse electorate will help him gain recognition.
"What Bernie is saying with his grassroots efforts is that you treat the Latino voter with the same level of intelligence, resources and positions that you treat any other voter," Grijalva said. "And, if he does that, he's going to be successful. Just because it happens to be a Latino voter, you don't want to talk about Keystone? You don't want to talk about trade? All you want to do is pigeonhole that voter into one issue? That's a mistake, and the Sanders campaign is not going to make that mistake."
Sanders is in second place in national polls behind Clinton, an unlikely rise that puts him much higher than any of the other Democrats in the race, including O'Malley. O'Malley campaign officials said they're not deterred by the low polling. O'Malley has tried to position himself as the candidate of record on issues about which Latino voters care: He passed a Maryland version of the DREAM Act, giving legal rights to young undocumented immigrants who came to the country before they were adults, and he has consistently spoken out on immigration issues such as a pathway to citizenship for undocumented immigrants.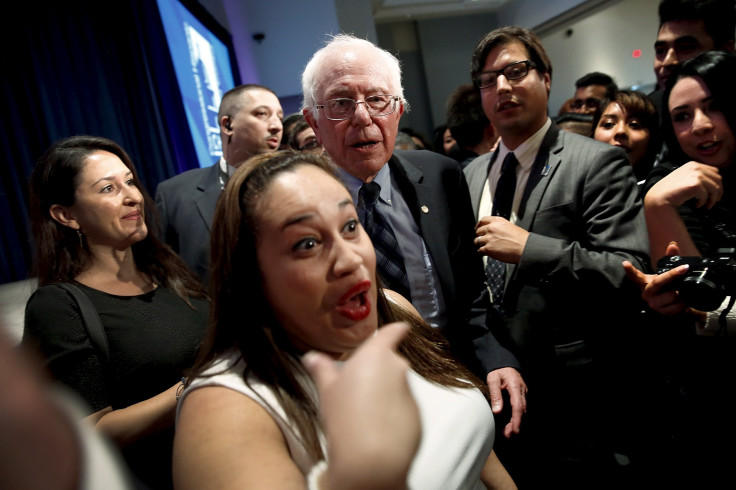 "There's no disputing that both Secretary of State Clinton and President Clinton have had a very, very long history in the community and they've done a lot of outreach," Gabriela Domenzain, director of public engagement and a senior adviser on immigration and Latino studies for the O'Malley campaign, said in reference to Bill Clinton's White House. "My main concern is making sure that Hispanics in particular know that there's a contrast here. And that the true leadership in this community is … the governor."
There were 23.7 million Hispanics who were eligible to vote in 2012, which was an increase of more than 4 million voters since 2008. That made Latino voters 11 percent of the country's eligible electorate, according to a 2012 Pew Research Center report, up from 9.5 percent in 2008.
Winning with Latinos in the primary could help propel a candidate to the nomination, but the need to get out the vote in the general election when every vote in a swing state can make a difference will be important for beating Republicans. At the same time, Republican candidates like former Florida Gov. Jeb Bush and Florida Sen. Marco Rubio both have ties to Florida's important Latino voting bloc and could prove competitive in a general election.
If the eventual Democratic nominee is able to secure the same sort of support Obama did in 2012, they'll be on a good footing. That year, Obama received 71 percent of the Hispanic vote to 21 percent for Mitt Romney, the Republican nominee. That includes overwhelming Latino support in crucial swing states like Florida, Nevada, Colorado, Virginia and New Mexico.
There's at least one candidate who may be helping the Democrats' cause this year with Hispanic voters: Republican front-runner Donald Trump launched his campaign during the summer by calling Mexicans rapists and criminals.
"Whether or not [Trump] gets the nomination, he has pushed the conversation on immigration," Desipio said. "The question is: Has Trump so soured the water for Republicans that there's nothing that can be done in 2016?"
Clinton seems to think that's a possibility. Outside Trump International Hotel in Las Vegas Monday night, Clinton, a surprise visitor, spoke and energized a crowd of largely Hispanic Culinary Workers Union supporters. She spoke forcefully to the crowd, eliciting an enthusiastic roar of support that at times overpowered her microphone.
"You have a right to safe working conditions, you have a right to a living wage, and you have to say yes to all of that and you have to say no to efforts to prevent you from organizing," Clinton said, "and that means saying no to Donald Trump."
Follow me on Twitter: @ClarkMindock
© Copyright IBTimes 2023. All rights reserved.