Can Donald Trump Become President? How GOP Could 'Steal' The Nomination With Conscience Clause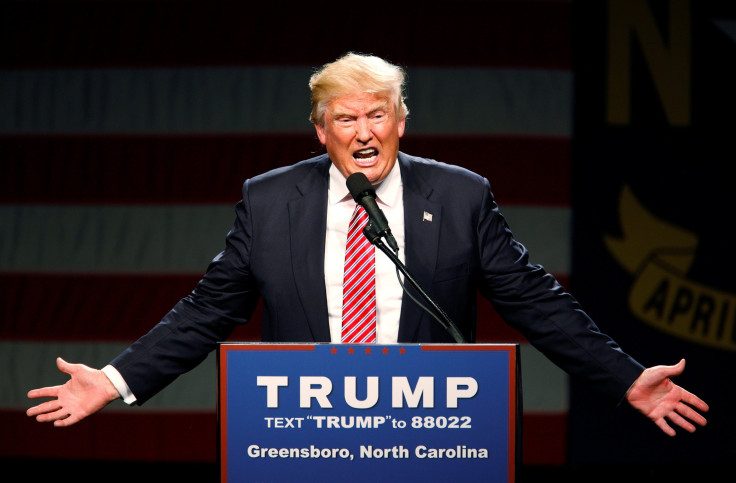 He's called undocumented Mexican immigrants criminals and rapists. He's mocked the disabled, insulted women and once falsely claimed the broadest measure of the American jobless rate hit 20 percent under the Obama administration. And he wants the U.S. to temporarily ban the entry into the country of members of the world's second-largest religion.
As Republican Donald Trump's unfavorable ratings rise and his head-to-head polling numbers against Democratic rival Hillary Clinton fall, some GOP officials are looking for ways to wrest the mantle away from the party's presumptive presidential nominee.
Arizonan Bruce Ash, who heads the Rules Committee of the Republican National Committee, sent a three-page letter to other RNC members (published by Politico here) condemning a recent effort to alter the GOP rulebook. The proposal would allow delegates bound to vote for Trump at the party's nominating convention next month to withdraw their support by employing a so-called conscience clause.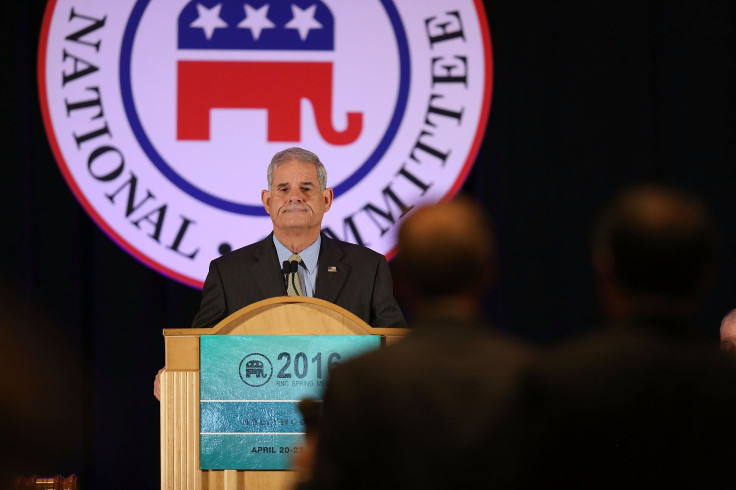 Nothing comparable to the last-ditch effort by certain Republicans to thwart the blustery billionaire businessman has been achieved in modern times. But it isn't impossible. Political parties are private organizations that can change their rules, after all.
Here's how GOP members could deny Trump the nomination, albeit through a messy long shot that would almost guarantee an even messier Republican National Convention in Cleveland July 18-21.
The latest attempt by the so-called Dump Trump camp of GOP members came last week when a group of delegates led by Kendal Unruh of Colorado called for a conscience clause at the convention that would give delegates a kind of conscientious objector status and thus pave the way for another candidate to take Trump's place.
Trump recently called the effort "illegal," meaning it would be a violation of party rules. And he warned in March that if his backers saw the party steal the nomination from him, they would turn the Republican convention ugly. "I think you'd have riots," Trump said on CNN. "I think you'd have problems like you've never seen before. I think bad things would happen."
Sunday, U.S. House of Representatives Speaker Paul Ryan, who has endorsed Trump, appeared to support a conscience clause by indicating convention delegates shouldn't be forced to vote for something they oppose. "The last thing I would do is tell anybody to do something that's contrary to their conscience," Ryan said on NBC News' "Meet the Press."
The conscience clause effort constitutes an extreme proposition, one that has many Republicans wary.
In Ash's letter this week, he called out the GOP for installing two allies of 2012 presidential nominee Mitt Romney on the convention's Rules Committee. Romney has been a vocal opponent of the party's presumptive nominee this time around, and Ash's implication is that they could alter the playbook to replace Trump with another as-yet-unknown candidate.
Trump most likely agreed to the appointments of Ron Kaufman and Enid Mickelson as a gesture of goodwill to the Republican establishment, Ash speculated in his letter before saying: "However, it does not mean it was smart to sign off on this arrangement unless there are boundaries how we guarantee there will not be rules changes at convention rules which affect who our presumptive nominee is in 2016 after he received nearly 14,000,000 votes."
Trump attracted 13.3 million GOP votes during the party's primary season and will head to the convention with 1,542 delegates, including 1,447 who are bound by the party's rulebook to vote for him on the first ballot. A candidate would require 1,237 delegates to secure the nomination, so Trump's victory appears to be a done deal — unless the rules are changed to allow some of his bound delegates to defect.
Any attempt to change the rules would most surely lead to a very chaotic Republican National Convention, with Trump's supporters decrying a party process that led them to vote for the purported billionaire in the first place. As retired American talk show host David Letterman said in a recent NBC exclusive, Trump played by the rules and won:
© Copyright IBTimes 2022. All rights reserved.
FOLLOW MORE IBT NEWS ON THE BELOW CHANNELS