Can Hillary Clinton Still Win? Electoral College To Vote In December After Candidate Gets 4.4 Million Signatures In Change.org Petition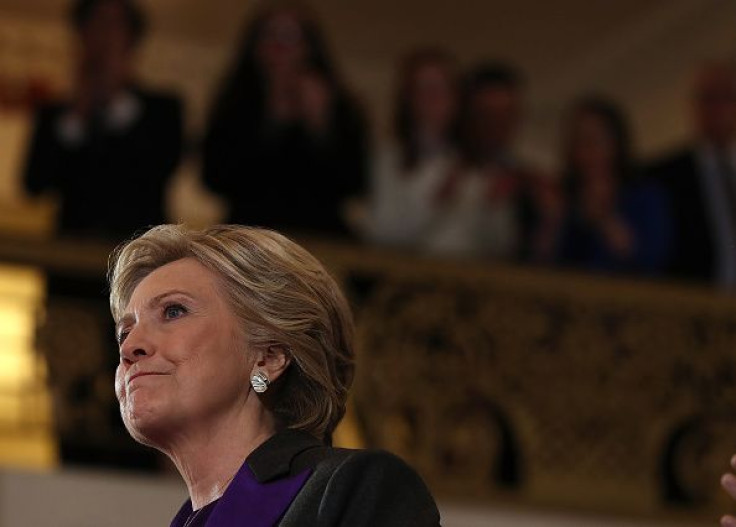 Support for former Democratic nominee Hillary Clinton continues to grow, even though she lost the 2016 election to New York businessman Donald Trump. While the real estate tycoon won the Electoral College with 290 votes, he did not win the popular vote.
Fans of Clinton have urged voters of the Electoral College to go rogue and vote for Clinton over Trump in a Change.org petition, which was created last week. The petition, named "Electoral College: Make Hillary Clinton President on Dec. 19," has the goal of 4.5 million signatures. By Thursday, it reached 4.4 million.
"Mr. Trump is unfit to serve. His scapegoating of so many Americans, and his impulsivity, bullying, lying, admitted history of sexual assault, and utter lack of experience make him a danger to the Republic," part of the petition reads. "Secretary Clinton WON THE POPULAR VOTE and should be President."
A candidate needs 270 electoral votes to win an election. Clinton, 69, won 228 votes. Like the petition states, Clinton won the popular vote. In fact, Clinton was ahead of Trump by more than 1 million votes, Politico reported Tuesday.
But it doesn't matter how many signatures the petition gets. It is unlikely voters of the Electoral College will vote for Clinton over Trump, 70. There have only been 157 times that voters were "faithless" and picked a candidate outside their party. Seventy-one of the faithless votes occurred because the president-elect died before the Electoral College could vote. This year, the vote will happen Dec. 19, just like the petition states.
Even though she conceded to Trump after the election, Clinton urged her followers to remain hopeful. "I know many of you are deeply disappointed about the results of the election," she said at a Children's Defense Fund gala in Washington D.C. Wednesday. "I am too, more than I can ever express."
"America is worth it. Our children are worth it," she added. "Believe in our country, fight for our values and never, ever give up."
Follow me on Twitter @mariamzzarella
© Copyright IBTimes 2022. All rights reserved.
FOLLOW MORE IBT NEWS ON THE BELOW CHANNELS