Can Queen Elizabeth Legally Appoint Prince William As Successor Over Prince Charles?
Netizens are wondering if Queen Elizabeth II can pick her successor.
Prince Charles is the heir apparent to the throne. However, there are rumors that Queen Elizabeth II prefers her grandson Prince William over the Prince of Wales.
One netizen asked on Quora if the Queen can legally name the Duke of Cambridge her legal successor and bypass Prince Charles. The majority of online users believe that skipping the Prince of Wales is not possible.
"No," Chris Smith, a retired High School History teacher, wrote. "The succession is determined by parliament - and not just the British parliament but that of the other realms as well, such as Australia and Canada."
He added that for Prince Charles to be bypassed, the parliament of the other realms will have to agree. Also, he doesn't think that the Queen will do that since she has been preparing her eldest son to be her successor.
Earlier this year, Her Majesty went to the Commonwealth Heads of Government and asked them to seriously consider their decision on her successor and pick Prince Charles for the position.
Douglas Thomson, John Grantham and former attorney Gray Moore agreed with Smith. According to them, the Queen has no absolute power to pick her successor and the process will involve the parliament.
"No, the Queen has no legal authority to alter the succession to the throne. That would require an Act of Parliament," Moore commented.
A few weeks ago, National Enquirer published a report claiming that Prince William has "saved the monarchy" and will snatch the throne from his father with the blessing of Queen Elizabeth II. The tabloid's insider alleged that Prince Charles, Prince Harry and Meghan Markle have officially been declared threats to the crown and moves are being made to strip them of their royal titles.
However, the report was bogus. No reputable source picked the same storyline. In addition, Kate Middleton's husband has reportedly no plans of seizing the throne from his father. Gil Knappet, author of "Charles, Prince of Wales" revealed that Prince William knows that he will have a shorter reign just like Prince Charles, but he has no desire to "climb the ladder of kingship" before his appointed time.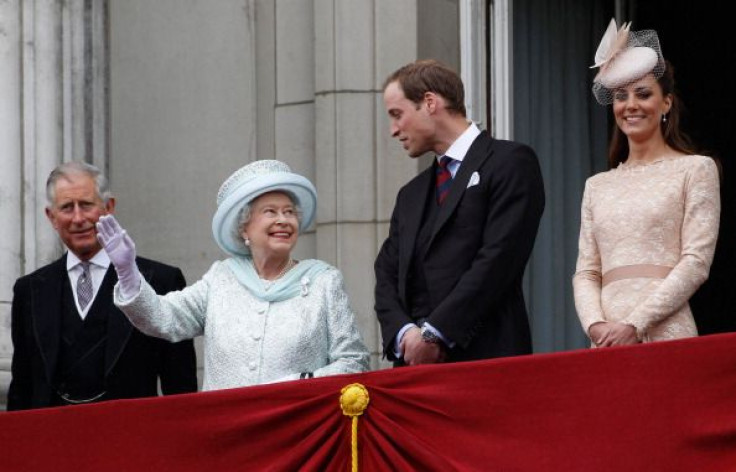 © Copyright IBTimes 2023. All rights reserved.
FOLLOW MORE IBT NEWS ON THE BELOW CHANNELS