Can Republicans Stop Donald Trump From Running For President? Amid Muslim Comments Backlash, GOP Leaders Have Few Options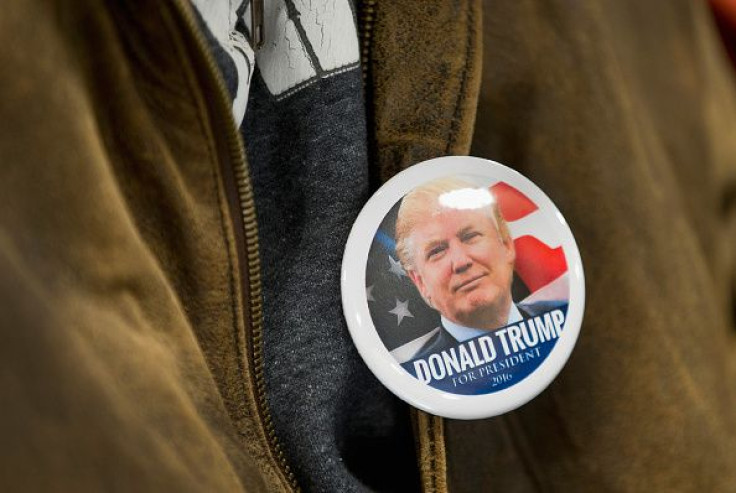 Donald Trump has been offending people and scaring the Republican Party establishment since he entered the 2016 race, but his latest comments -- calling for the U.S. to ban all Muslims from entering the country -- have provoked an unprecedented backlash from the GOP. But despite mounting pushback from his rival candidates and top GOP leaders, experts say it may be too late for the Republican establishment to disown Trump.
With Trump carrying an average of 30 percent in national polls and having guaranteed his spot on the ballots of a number of early-voting states, including Georgia, Louisiana, Missouri, Tennessee and Utah, the party cannot afford to alienate Trump's supporters, political pundits say, and as primaries approach, the GOP may have few options other than hoping the six-month series of primary contests will bring Trump's campaign to a close.
"The so-called GOP establishment is in a real pickle," Kyle Kondik, managing editor of Larry Sabato's Crystal Ball, a politics site at the University of Virginia Center for Politics, said. "Could [Republican National Committee Chair] Reince Priebus give a press conference saying he will not support Trump if he's the nominee, that he's not a Republican? He could do that if he wanted to, and a lot of Republicans probably feel that way. But in doing that, he could push Trump into a third-party candidacy that could lose them the White House."
In September, Trump signed a loyalty pledge to the Republican Party after initially refusing to rule out a third-party run during a Republican debate in Cleveland in August. But even as he signed the pledge, his Republican rivals expressed discomfort with how his divisive candidacy and rhetoric might shape the GOP's prospects in a general election, when undecided voters tend to express more moderate views. More recently, Trump has gone back on his promise and refused to rule out an independent run for president in 2016.
Donald Trump Campaign Contributions by State | InsideGov
As Trump marches forward toward the Republican presidential nomination, unfazed by the backlash over his latest anti-Muslim comments and by comparisons to infamous dictator Adolf Hitler, the Republican establishment has begun to take small steps aimed at stopping his campaign.
In a speech on the House floor Tuesday morning, Rep. David Jolly of Florida called on Trump to drop out of the race, saying his plan to block Muslims entering the U.S. would threaten the constitutional right to freedom of religion. "I'm a born-again Christian. I believe in the saving grace of the Jesus Christ that I call my God. And the beautiful thing about this country is I can stand here on the House floor among my peers and in front of the nation and declare that faith without fear of any reprisal," he said, the Hill reported. "But if Donald Trump has his way, we may not have the liberty to do that anymore."
Others have moved to remove Trump from some ballots in light of his controversial views. Fergus Cullen, a former chairman of the New Hampshire Republican Party, filed a formal complaint Monday challenging Trump's eligibility to appear on the state's ballot, CBS News reported. A major presidential candidate has never been disqualified from the New Hampshire ballot, and the state's Ballot Law Commission ruled that Trump would stay on.
"I think that would be extremely difficult to do and probably unwise to [keep Trump off a ballot]," James Campbell, a professor of political science at the State University of New York at Buffalo and an expert on American electoral politics, said. "If it looks like he's not being treated fairly, his supporters won't be there for a general election, and they will rightfully feel the process was rigged."
Donald Trump Presidential Candidate Profile | InsideGov
In the end, allowing the primary election process to run its natural course could be Republicans' best option. Many political analysts argue that early primary polls don't hold much weight because the respondents are not guaranteed votes, and voters tend to change their minds before casting votes in primary contests. In other words, voters on their own could soon move on from Trump with only a little prodding from the Republican National Committee.
"It's up to the establishment to make their case, and their case can't just be about criticizing Trump," Campbell said. "They have to make a positive appeal that [Marco] Rubio or someone else is a better option."
© Copyright IBTimes 2023. All rights reserved.