Can You Die From Measles? Outbreak At Clark County, Nevada, Several Infected
Clark County Public Health, Nevada reported the measles outbreak grew to 21 on Sunday, with four new suspected cases. Four more exposure sites including Evergreen High School were reported.
Clark County declared a public health emergency Friday over confirmed and growing measles outbreak, after news that a contagious person with the viral disease attended a Jan. 11 Portland Trail Blazers game at Moda Center in Portland, Oregon.
The game was sold out with over 19,000 people attending.
Clark County Public Health asked schools to exclude students and staff without documented immunity to measles from schools identified as possible exposure sites. Students and staff from identified schools are excluded from other schools, child care or other congregation settings.
It was reported that affected people in the area visited a number of public places while contagious areas included the Portland International Airport, IKEA and several health care facilities and schools.
"Measles can be so contagious that you can be in a room, and if you're susceptible, two hours after someone left, you still get the disease," said Dr. Alan Menick, the director of public health in Clark County.
Officials stated 18 of the infected people were not immunized while three others were not verified to have had the vaccine. Sixteen of the cases are children under 10-years, four are teens between 11 to 18-years and one person is between 19 to 29-years.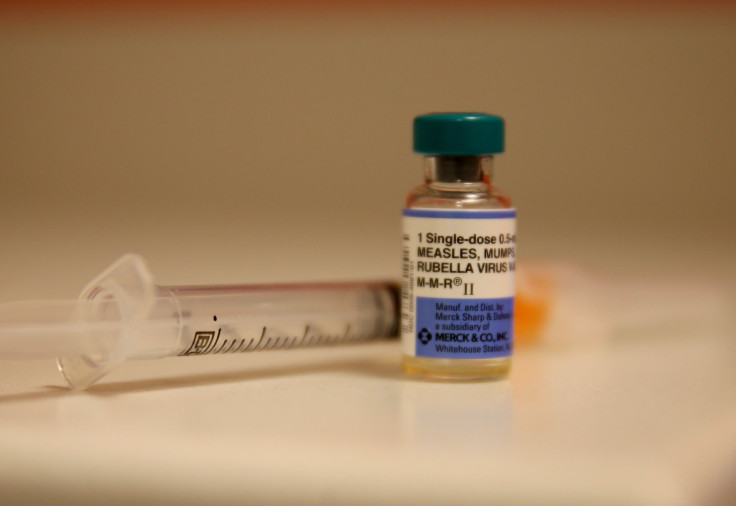 Measles is a highly contagious viral illness that was thought to have been eradicated in the United States in 2000. Clark County has one of the worst vaccination rates among all Washington Counties with just 77.4 percent of all public students having completed their vaccinations, reported Oregon Live.
The symptoms of measles begin with a high fever, cough, runny nose and red eyes. This is followed by a rash that generally begins at the head and spreads to the rest of the body. The virus can be spread by the affected person even before they show up symptoms. People are contagious up to four days after the rash appears. The illness develops in the affected person in about one to three weeks after an exposure.
Common complications of measles also include ear infections and diarrhea. Ear infections occur in about one out of every 10 children with measles and can sometimes lead to hearing loss. Diarrhea is reported in less than one out of 10 people with measles.
Some people affected with measles may also suffer from severe complications like pneumonia (lung infection) and encephalitis (brain swelling). They may need to be hospitalized and there are also chances of death. One out of every 20 children with measles gets pneumonia. It has been known as the most common cause of death in young children. One child out of every 1,000 with measles will develop encephalitis which may lead to convulsions and can leave the child deaf or with intellectual disability.
Pregnant women with measles may give birth prematurely or have a low-weight baby.
The Clark County Public Health officials have asked anyone exposed at the identified locations and believe they have symptoms of measles to call their health care provider before visiting the medical office to avoid exposing others in the waiting room. For all those who are unsure of their family's immunization information, it can be viewed and downloaded at MyIR or can be requested from the Washington State Department of Health.
People can also call their primary health care provider or their local county health department for any questions with measles infection or the measles vaccine.
© Copyright IBTimes 2023. All rights reserved.