Candice Patton Teases Iris' Role In 'Arrow,' 'The Flash,' 'Supergirl,' 'Legends Of Tomorrow' Crossover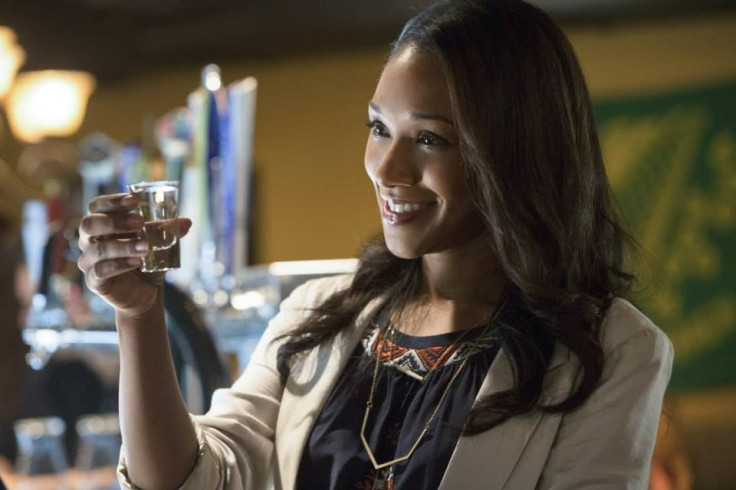 Iris West (Candice Patton) hasn't been a big part of any crossover event between the CW's DC TV shows in the past. But is that going to change in the highly anticipated four-way crossover between "Arrow," "The Flash," "Supergirl" and "Legends of Tomorrow" this fall?
Unfortunately for Iris fans, Barry Allen's (Grant Gustin) lover remains to have a minor role in the upcoming crossover. In fact, Patton revealed to IGN that her character won't be appearing in the crossover episodes of "Arrow," "Supergirl" and "Legends of Tomorrow."
"I'm afraid this season she is not crossing over," the 28-year-old actress said. "I know … I'm always advocating for it, but there [are] a lot of characters across four shows. It's got to make sense, and I guess this year it didn't make sense."
Although Iris won't be appearing in the crossover episodes of the three other DC TV shows on the network, Patton said that "she's very much involved in the crossover that happens in 'The Flash.'" She also added that Iris is going to meet different characters from other shows in the "Flash" crossover episode.
"All of the fan favorites Iris gets to meet," the actress said. "It's really cool. Even getting to see Supergirl/Kara [Melissa Benoist] fly for the first time doing those stunts. It's... I geek out as well, because we don't have that on our show. Grant just kind of zips in and zips out. Using a harness to fly up is cool for us!"
During the CW superheroes panel at EW PopFest last weekend, Gustin said that the upcoming crossover "was just a lot bigger" than any previous crossover they've done before. "We have like 17 characters in multiple scenes then almost everyone interacts with every other character in a certain point. It's huge," the 26-year-old actor teased.
The heroes of all four shows are teaming up to take down the alien race Dominators in the crossover, titled "Invasion!" In the comics, the Dominators believe that unpredictable evolutionary tendencies of Earth's metahumans are threats to the state of the universe, so they attempt to get rid of all the metahumans on Earth in any way deemed possible.
In an interview with Superhero Insider, "Arrow" and "Legends of Tomorrow" executive producer Marc Guggenheim said that the Dominators' ultimate goal in the crossover is not far different from their mission in the comics. "I will say that their goal is very closely related to what was established in the comics, and it does have to do with metahumans," the exec producer said. "It's very, very faithful to the comics."
The crossover event is expected to kick off sometime in November.
Are you bummed that Iris only has a minor role in the crossover? Sound off in the comments below!
© Copyright IBTimes 2023. All rights reserved.