Cannes Film Festival 2012: Brad Pitt and Angelina Jolie At The Festival Through The Years
As the start of the prestigious 2012 Cannes Film Festival nears, many are speculating as to which stars will attend. Twilight couple Robert Pattinson and Kristen Stewart are set to walk the red carpet but all eyes will be on Brad Pitt and Angelina Jolie, who are the reigning king and queen of Cannes. Pitt's film, Killing Them Softly will be screened at the festival and it's clear that Jolie will be at his side. The newly engaged couple has walked the festival's red carpet several times during the course of their relationship.
The two became romantically linked in 2005 when they starred as a married couple/undercover assasains hired to kill one another in the film Mr and Mrs Smith. Since then the two have enraptured the public at awards ceremonies, premieres, and international events. They all the picturing of glowing perfection and class.
Brangelina's films are often a part of the ceremony. Last year, The Tree of Life won the festival's top prize; the Palme d'Or. In 2009, Pitt's Inglorious Basterds was a top favorite after debuting there. Other Pitt films screened in Cannes include, Oceans 13. As for Jolie, her films The Changeling, Kung Fu Panda, and A Mighty Heart have all competed at the event.
The festival runs from May 16th to May 27th. Now in it's 65th year, the festival has remained a highlight for film lovers and industry professionals. Here's a look back at photos of Pitt and Jolie at the Cannes Film Festival through the years!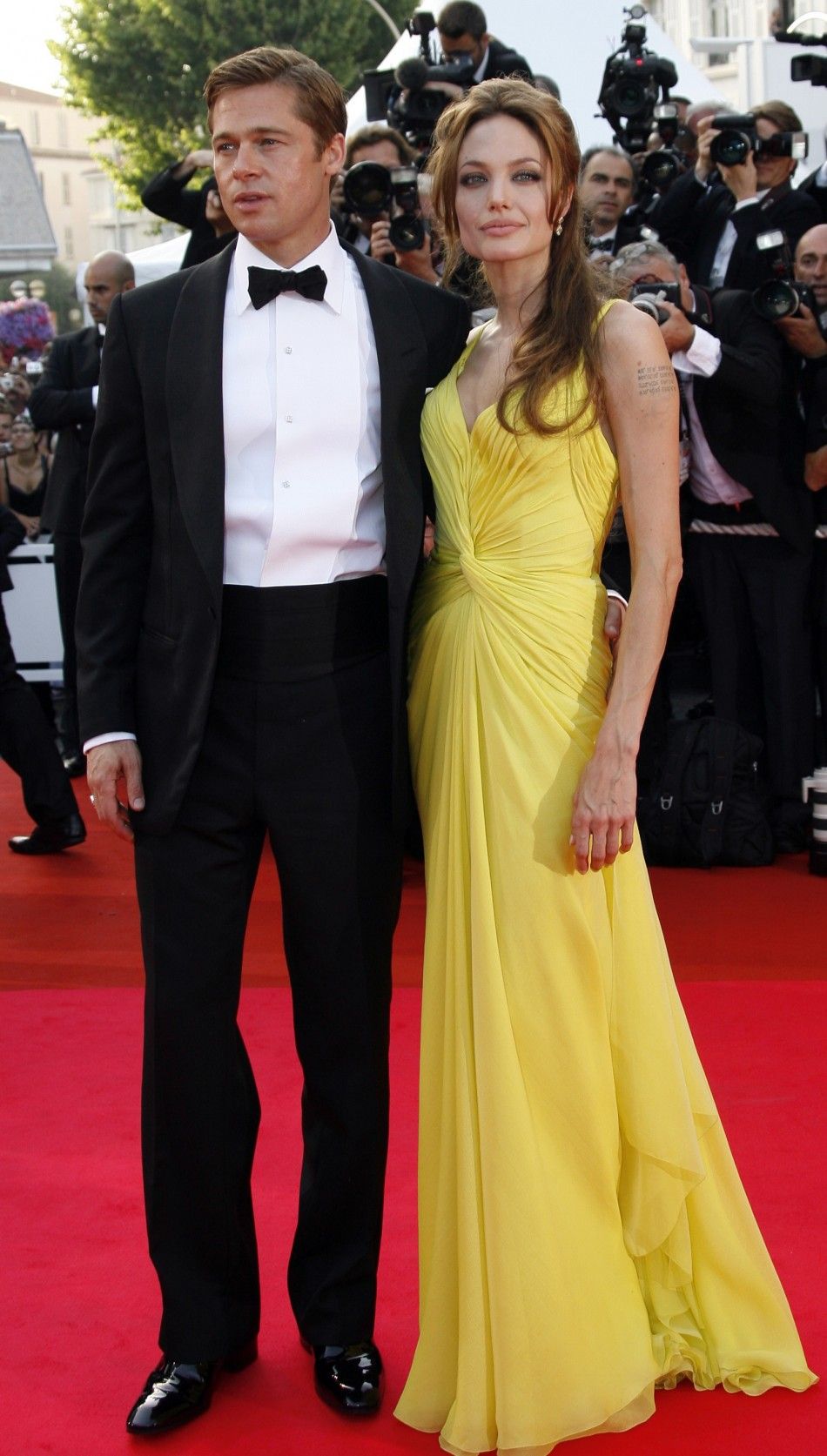 © Copyright IBTimes 2023. All rights reserved.