Capital Flight And Cyprus' $13.1 Billion Bailout: The Euro Zone's Latest Experiment In Economic Engineering
Analysis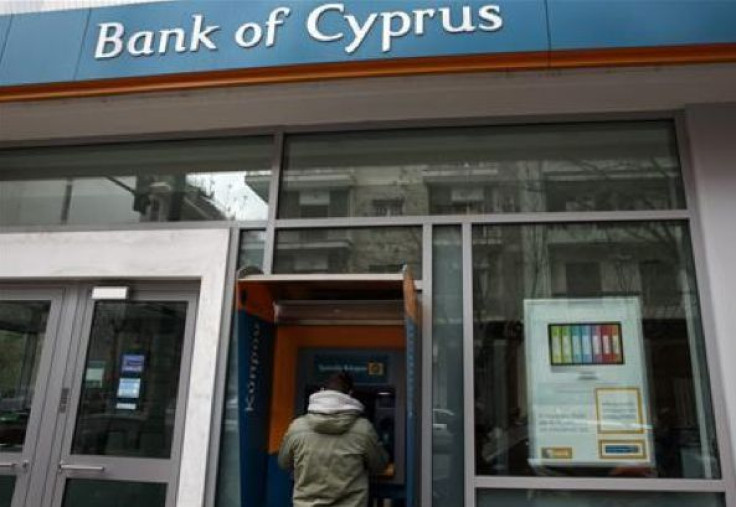 Capital flight may take wing -- not only in Cyprus but also in other fiscally challenged euro-zone countries -- because of the Eurogroup's precedent-setting move this weekend in pushing the Mediterranean island nation to tax its bank depositors before being given a bailout of €10.0 billion ($13.1 billion).
It is anticipated the so-called troika consisting of the European Commission, European Central Bank, and International Monetary Fund would participate in this bailout, as they have in the bailouts of Greece, Ireland, Portugal, and Spain in previous years. Bank depositors were not directly penalized in any of these other bailouts.
Whether in legal or in illegal forms, capital flight thus has to be counted among the larger risks associated with the euro zone's latest experiment in economic engineering, due to the fact both resident and nonresident bank depositors in Cyprus would be subject to taxes of 9.90 percent on any deposit of more than €100,000 ($131,000) and 6.75 percent on any deposit of less than that amount, according to the Cyprus Mail. In return, these depositors would be given bank equity. Authorities expect this shock measure would raise €5.8 billion ($7.6 billion) for the government.
It may be too late for depositors in Cypriot banks to avoid this onetime levy, but once burned, twice shy. Anticipating the future, it would therefore be commonsensical for many depositors -- the kind with other options -- to sidestep similar levies both there and in other fiscally challenged euro-zone countries.
Led by paymaster Germany, the Eurogroup may have chosen Cyprus for this experiment in economic engineering because it ranks No. 15 among the 17 euro-zone countries by population, with 838,896 people.
Cypriot President Nicos Anastasiades, who was elected head of both government and state just last month, said in a statement Saturday, "On Tuesday, March 19, we would either choose the catastrophic scenario of disorderly bankruptcy or the scenario of a painful but controlled management of the crisis."
With this approaching deadline, Anastasiades in a televised address Sunday called on the country's deeply divided House of Representatives to OK the Eurogroup's proposed bank-deposit tax, the Cyprus News Agency reported. He also said he would fully respect the unicameral legislature's decision.
Meanwhile, an emergency session of the legislature to mull over and vote on the proposal was postponed from Sunday to Monday, BBC News reported.
Reuters noted the bailout would come with a number of other strings attached, as follows:
-- Bank-deposit interest would be taxed on a continuing basis.
-- Cyprus would boost its nominal corporate tax rate by 2.5 percentage points, to 12.5 percent from 10.0 percent, which could generate as much as €200 million ($262 million) in revenue per year.
-- Cyprus would have to downsize its banking sector, cutting it to the European Union average by 2018: The size of the banking sector in Cyprus is more than eight times the size of its economy, while the size of the sector in the EU is about 3.5 times the size of its economy.
-- Cyprus might be required to privatize its electricity company, telecommunications company, and ports authority.
-- Russia would likely help Cyprus by extending the term of a €2.5 billion ($3.3 billion) loan already made to the country by five years to 2021 and lowering its interest rate, which is now 4.5 percent.
€1 = $1.31
© Copyright IBTimes 2023. All rights reserved.