'Captain America 3' Spoilers: Will Steve Get A Love Interest In 'Civil War'? Emily VanCamp To Return As Agent 13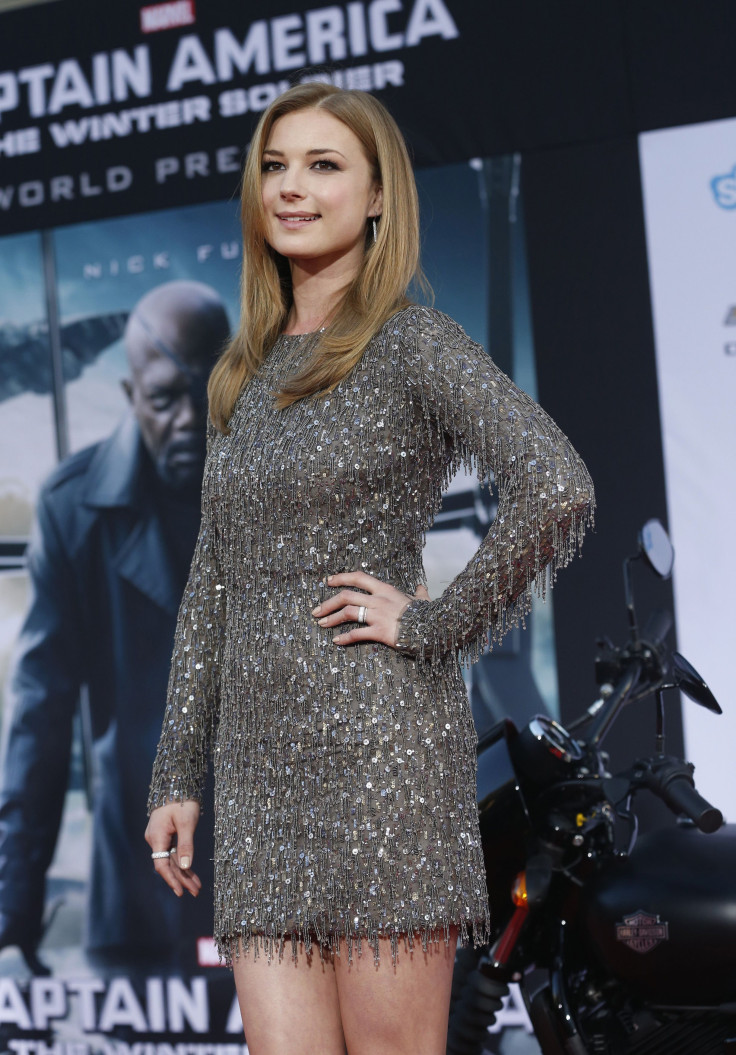 The "Captain America: Civil War" cast just got even bigger. Emily VanCamp is reportedly set to reprise her role as Sharon Carter/Agent 13 in the Marvel superhero movie.
No details have been released about the former "Revenge" star's return, according to Deadline. Fans first met her character in 2014's "Captain America: The Winter Soldier." The S.H.I.E.L.D. agent introduced herself to Steve Rogers (Chris Evans) as Kate, his neighbor. He didn't realize until later that S.H.I.E.L.D. had planted Agent 13 there to monitor him. He still doesn't know she's the niece of his first love, Peggy Carter (Hayley Atwell).
Before Sharon had to blow her cover after an attack in Captain America's apartment, Steve seemed to be getting a little flirty with her. He even invited her over for a cup of coffee in "Winter Soldier," but Sharon gently turned him down.
Might she change her mind about that coffee date in "Civil War"?
It's certainly possible, since they were love interests in the comics. However, Cap will be pretty busy with other issues after the world's superheroes are divided, and the "Civil War" comics weren't exactly a love story for the couple. In fact, Agent 13 wasn't on Steve's side in the events leading up to the Civil War, according to Marvel, which caused their breakup in the comics.
It's anyone's guess as to how much the film will follow the original story. "Captain America: Civil War" will follow the superheroes as they nagivate the government's attempt to regulate superhuman activity. Heroes will be divided as Iron Man (Robert Downey Jr.) and Captain America are on opposite sides of the issue. However, all other plot details (like Martin Freeman's character) are being kept under lock and key.
"Captain America: Civil War" is scheduled to hit theaters on May 6, 2016. Do you hope Sharon is a love interest for Steve? Sound off in the comments section below!
© Copyright IBTimes 2022. All rights reserved.
FOLLOW MORE IBT NEWS ON THE BELOW CHANNELS