'Captain America: Civil War' Cast May Include The Hulk; Mark Ruffalo Reportedly Spotted On Berlin Set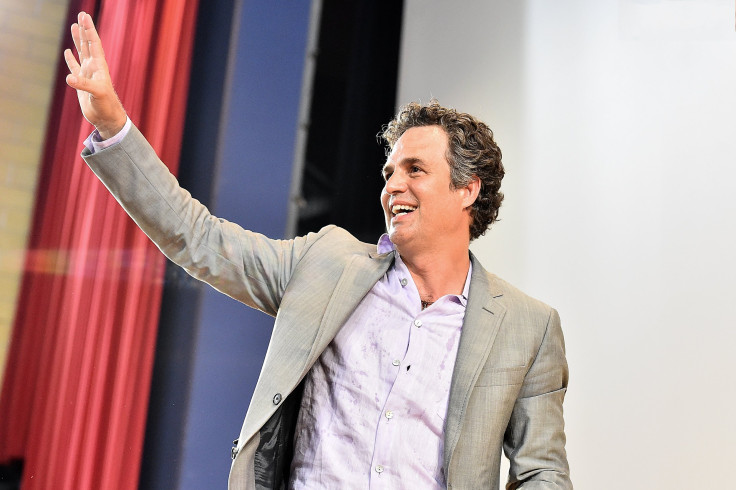 Although the upcoming "Captain America: Civil War" can boast more superheroes than your average "Avengers" movie, it's allegedly keeping the two heaviest hitters in the Marvel Cinematic Universe (MCU), Thor (Chris Hemsworth) and The Hulk (Mark Ruffalo), on the sidelines. However, new rumors are hinting that the Hulk might make an appearance in the action flick after all.
According to new reports, while "Captain America: Civil War" films in Germany, Ruffalo has been spotted both on the set and in town with stars Chris Evans (Captain America), Anthony Mackie (Falcon) and Daniel Brühl (Baron Zemo). According to German news site BILD (translated by ComicBookMovie), the four actors were seen in Berlin shooting scenes for the movie and partying around the city. It's worth mentioning that the site doesn't seem to have any photographic evidence of Ruffalo in Germany, meaning that there's no real confirmation that the 47-year-old actor will take sides in the upcoming superhero conflict. However, fans are willing to believe the rumor if it means they might get a dose of Bruce Banner in the 2016 film.
While it's unclear what role Banner or The Hulk would play in the MCU crossover event, sites like Cinemablend are already hatching theories given the film's odd choice to incorporate a major character from the often forgotten MCU film "The Incredible Hulk." It was previously reported that General Thaddeus Ross (William Hurt), one of the key villains in the 2008 film, was reprising his role in "Civil War." As comic book fans know, Ross ends up becoming the infamous Red Hulk and many are expecting he and Banner to have a fight at some point in the MCU's future. However, with "Civil War" already bogged down with a long list of superheroes, the introduction of Spider-Man and Black Panther as well as the conflict between Cap and Iron Man, odds are good that there will be no room to feature a big Hulk fight sequence.
The last time Hulk was seen was at the end of [SPOILER ALERT] "Avengers: Age of Ultron." After destroying a good chunk of a major city, the world saw the green monster for the danger that he is. After he and the rest of the Avengers stop Ultron's sinister plot in Sokovia, Hulk steals a S.H.I.E.L.D. jet and disappear to parts unknown. So, if Bruce Banner is back in "Captain America: Civil War," it would need to be explained where he's been this whole time.
When asked if we'd see The Hulk return anytime soon in a press conference for "Age of Ultron," filmed by HeyUGuys, director Joss Whedon revealed that Marvel Studios has plans for the Hulk that were "too amazing" for him to reveal early.
Would you like to see Bruce Banner or the Hulk in "Captain America: Civil War"? Comment below or tweet your thoughts to @TylerMcCarthy.
© Copyright IBTimes 2023. All rights reserved.